Time: March 2, 2012 Venue: China's Samsung Merchants Tower Personnel: Zhang Yuanji, President of Samsung Group Greater China Mr. Hu Chunmin, Deputy Editor-in-Chief of China Electronics News Zhang Yuanji is the President of Samsung Group Greater China. In February 1981, Yonsei University graduated with a bachelor's degree in chemical engineering. He has served as vice president of HD Display Center, CEO of S-LCD representative director, and president of Samsung Electronics LCD Division. He has won the most proud Samsung Award, the 15th World TPM Conference Hall Grand Prize and Manager Award, and the Foreign Enterprise Night Silver Tower Industry Medal.

Turn China into Samsung's largest market

Hu Chunmin: You have been president of Samsung Greater China (hereinafter referred to as China Samsung) for two months. After you took office, how do you plan to deploy Samsung's development in China?

Zhang Yuanji: After my assumption of office, I was mainly responsible for the business of Samsung Greater China. The first was to strengthen the development of Samsung's original business; the second was to do a good job of preparatory work for new LCD panels and semiconductor projects, and the third was to increase the layout of the Chinese market. In recent years, under the guidance of government policies, the domestic market in China has continued to expand. It is very important for Samsung to do a good job in the Chinese market in a new market environment. In order to do a good job in the above three aspects, Samsung has formulated the future direction of development:

First, Samsung must strengthen its communication with the Chinese government.

Second, let Chinese Samsung employees work smarter. Our corporate culture pursues "Work Smart", which means working effectively and intelligently to achieve high output in a short time and achieve a balance between work and life. As the president of Samsung Greater China, besides investing in China, how to build Samsung's corporate culture into a company culture with Chinese characteristics is an important task. I would like to build China's Samsung into a company that "many talents want to work for" and a workplace where employees feel proud.

Third, Samsung not only needs to do well in business activities in China, but also contributes to the economic development of Chinese society. We must build a "second Samsung" in China. The ultimate goal is to "be a company favored by the Chinese people and a company that contributes to the Chinese society." This strategy can be summarized as "in China, for China."

Hu Chunmin: Samsung has been in the Chinese market for 20 years. What is Samsung's strategy in order to become a "business that the Chinese people love and contribute to the Chinese society?"

Zhang Yuanji: The production of an audio factory in Huizhou in 1992 opened the curtain for Samsung's official entry into China. At present, China is Samsung's largest strategic production base. In the future, it will surpass North America and become Samsung's largest market.

Although Samsung has been developing in China for 20 years, I only took office for two months. In these two months, I deeply understood that China's economic development is quite fast. This is Samsung's opportunity, but if Samsung cannot adapt well to changes in the environment, it will become a crisis.

In order to achieve the ultimate goal of "being a company favored by the Chinese people and contributing to the Chinese society", Samsung believes that we must do the following three tasks:

First, China's Samsung technicians and management personnel must change the model introduced from South Korea and do a good job in the excavation and cultivation of local talent. The second is that we must get rid of China's traditional concept of "production factory" and adapt to the pattern of rapid socio-economic development in China. We must carefully manage the company. At the same time, we must strengthen the concept of "business on the right track" and "law-abiding business". The third is to make Samsung's business activities in China and develop products that meet Chinese characteristics. The LED display "Hong Yun", which was designed and developed by local R&D personnel, has achieved an annual sales volume of 1 million units since its listing in January last year.

In addition, Samsung will contribute to the Chinese society and carry out charity activities to share Samsung's operating profits with the Chinese society. This is Samsung's principle. If you do the above three things, Samsung will not be too far away to become a favorite company for the Chinese people.

Hu Chunmin: At the beginning of your appointment at the Samsung Communications Research Institute in China, he said that if Samsung wants to have greater development in China, it must change its current business model that is centered on South Korea's headquarters. Please provide relevant examples. What changes have taken place before and after China Samsung?

Zhang Yuanji: In the past, China's Samsung's major decisions were taken by Korean headquarters and senior Korean officials in China. However, we will gradually transfer these powers and responsibilities to China's local high-level cadres. Samsung's business in China must be the responsibility of the Chinese themselves. We must allow the Chinese to develop their own products, produce products, sell products, and achieve true localization. Because only the local business will be handed over to local staff to achieve the maximum results in the shortest possible time.

This year, the Chinese headquarters has handed over the decision-making power and performance evaluation rights to the Chinese local high-level cadres, and will strengthen this system among all Chinese legal persons in the future. I believe that one day, there will be employees from the Samsung base in China until the promotion to the president of China, we are also ready to change the Samsung system in this direction.

In addition, Samsung will continue to expand investment and provide more jobs in China to develop the products and services needed by the Chinese people. Respond to the Chinese government's policies and contribute to the development of China's economy.

Hu Chunmin: What is the fundamental starting point for China Samsung's enthusiasm for public welfare in the past two years? Is it to win the brand reputation of the company or to develop a long-term customer base of Samsung? What is the difference between Samsung's charity activities and other multinational companies?

Zhang Yuanji: A company that can survive in the 21st century is not a company with excellent products or technology, but a company that is deeply loved by consumers. In order to become a favorite company for the Chinese people, Samsung China attaches great importance to social welfare activities. Samsung Samsung won the highest award from the overseas department at the "2011 Samsung Global Social Welfare Ceremony" hosted by the Samsung Group Social Welfare Group and received high recognition from the Group.

China Samsung has launched social welfare activities in the four major areas of education support, social welfare, rural support, and environmental protection. This year is the 20th year that Samsung has entered China. We plan to increase investment in social welfare activities and launch more public welfare projects that can contribute to the Chinese society.

In order to welcome the anniversary of the establishment of the Samsung China headquarters on March 18, we will carry out the social welfare activities jointly organized by 100,000 Samsung employees from March 19 to March 2. The activities will include migrant workers' school support, etc. In line with the activities of various regions.

Improve manufacturing competitiveness is fundamental

Hu Chunmin: The debt crisis in Europe and the United States has triggered a slowdown in the global economic growth. The growth in global ICT market demand has also been accompanied by a decline. In particular, weak demand in Europe and the United States has had a significant impact on export-oriented countries such as South Korea, Japan, and China. What are your expectations for the global ICT market in 2012? What are the judgments of various product markets and regional markets?

Zhang Yuanji: The shrinking demand in the United States and Europe has brought a serious impact on the global ICT market, and all companies will face difficulties. However, the "Smart Revolution" led by smartphones is changing the ecological environment of the original ICT industry, which is mainly based on computers. This trend will become even faster in 2012.

In the future, we will usher in the "Internet of Things" era. Apart from smartphones, tablet computers and traditional computers, everything around us such as televisions, white goods, and automobiles will be connected to each other through the Internet. New products and services that we have never imagined will continue to appear on the stage. I don't think there is much significance in terms of market outlook for each product category of ICT, and technology and market changes will be increasingly difficult to predict. Only companies that adapt quickly to environmental changes and persist in innovation can survive.

In terms of regions, I think the future of China's ICT market is bright. China already has more than 500 million Internet users. The official launch of 3D TV programs this year will allow China to develop into the world's largest 3D TV market.

Hu Chunmin: The new round of technological revolution triggered by the mobile Internet, the Internet of things, and cloud computing has had an important impact on the restructuring of the global ICT industry. Companies such as Google and Apple have regained the commanding heights of the industry, and South Korea, with hardware manufacturing as the core Companies in Japan, China, and China seem to just follow. How do you view this trend and how should Asian companies headed by China and South Korea respond?

Zhang Yuanji: The development of technologies such as mobile Internet, Internet of Things, and cloud computing has imposed higher requirements on enterprise software competitiveness. Samsung conducts business in China based on the characteristics of Chinese language and strives to cultivate software and technical personnel. However, software competitiveness cannot be cultivated overnight. The same applies to manufacturing competitiveness. In order to develop new products that lead the trend and have original designs and functions, Korean and Chinese companies must constantly innovate their original production technologies and manufacturing processes.

During the Asian financial crisis, Samsung had outsourced some of its manufacturing operations to other companies, but recently relocated to headquarters. We regard manufacturing competitiveness as the root of Samsung's competitiveness. In order to improve its manufacturing competitiveness, Samsung is building a corporate culture that specializes in skilled workers. In China, we are creating a work environment where the employees in the frontline of production are comfortable. The production companies are constantly sharing implementation experience.

Hu Chunmin: Recently, the industry has been discussing the collective decline of Japanese ICT companies, such as Sony, Panasonic, Toshiba, Renesas, etc. Some of them have embraced group separation through business divestment, mergers and reorganizations. Compared with South Korean companies such as Samsung and LG, Japanese manufacturers have a long-standing trend in the global ICT sector. How do you see this change in Japanese manufacturers? What lessons should be learned from Chinese and Korean manufacturers?

Zhang Yuanji: Although I have not worked in other countries before, I used to be the head of the LCD panel business often to the United States, Europe or Southeast Asia. He also had a certain understanding of Japanese companies when he was the director of Samsung-Sony's joint venture company S-LCD.

Based on these experiences, I believe that Japanese companies still have a strong competitive edge in the core technology field. They are only surpassed by Chinese and Korean companies in some product areas. The faster the time of change, the more powerful the company's survivability is. Take Sony as an example. In the production of 3D images, Sony has superior competitiveness that others cannot match. Without Sony's 3D technology, there is no popular movie "Avatar." Therefore, there are many Japanese companies that are worthy of learning by South Korean or Chinese companies.

I think the Chinese market is characterized by a wide range of products in the Chinese market, and the types are very rich from the high end to the low end. How to effectively manage good products, and do a good job in technology development, product production and sales and after-sales service, and other key links have become difficult problems. In addition, China has a large population and rapid economic development. These objective factors also make it difficult to control the Chinese market.

Advocate offensive investment strategy

Hu Chunmin: Samsung's total investment budget for this year is 47.8 trillion won, which is a 12% increase from last year's 42.8 trillion won. What is Samsung's key investment area this year? When you first took office, China's Samsung will increase investment in cutting-edge technologies such as LCD panels and chips, making 2012 the first year of China's Samsung's big leap. Please discuss in detail the progress of Samsung's investment projects in China.

Zhang Yuanji: Samsung is an enterprise that will focus on the next 3-4 years of investment even if it faces a crisis. Specifically, Samsung plans to increase investment in facilities by 11%, R&D investment by 13%, and capital investment by 10%, of which R&D investment has the highest increase rate.

This offensive investment strategy also applies in China. In the past 20 years, Samsung has invested a total of 10.6 billion U.S. dollars in China, and its annual investment quota has gradually increased. In 2011, Samsung invested a total of US$1.6 billion in China, and this year's investment will reach US$2.16 billion. After formally launching investment in advanced technologies such as semiconductors, Samsung will further increase the growth rate of investment. Although it is inconvenient to disclose specific areas in which to invest, it is certain that Samsung's investment in China in the next 20 years will be several times that of the past 20 years.

Hu Chunmin: There is a recent saying that although China's semiconductor manufacturers have developed rapidly, the gap between them and Korea has widened further. What is your opinion on this? From Samsung's growth history, what valuable experience can China's semiconductor industry learn from? With China becoming the focus of many semiconductor manufacturers' market layouts, what new plans and layouts does Samsung have in China?

Zhang Yuanji: China's semiconductor market occupies 40% of the world's semiconductor market, is the world's largest market, and will further expand. Although semiconductors currently used in mobile phones, notebook computers, LCD TVs, and other products are all designed and manufactured according to the requirements of industrial companies in developed countries, we believe that in the near future, Chinese companies will play a greater role in this regard. effect.

Therefore, Samsung is planning to invest in a flash memory plant in China in order to be able to respond closely to Chinese customers' requirements. Samsung will introduce its latest technology into China, change the relatively backward status of China's semiconductor manufacturing industry, and at the same time promote the development of the semiconductor industry chain and contribute to the development of China's semiconductor industry.

Hu Chunmin: Samsung attaches great importance to the Chinese market. Samsung recently upgraded LCD TVs to LED products in China and penetrated into the third and fourth-tier markets. Does this mean that Samsung's marketing strategy has changed? There is still a gap between Samsung White's business and Siemens and Haier. What is your strategy for this?

Zhang Yuanji: Samsung's operating principle is to create products that meet the characteristics of the Chinese market and customer needs. Samsung's strategy is to create products that are different from Siemens, Whirlpool, Haier and others, reflecting Samsung's originality. Smart TV is a good example.

Hu Chunmin: In smart terminal products, Samsung has formed a dual-oligopoly situation with Apple. How do you evaluate Apple as a company? How does Samsung handle the competing relationship with Apple, Microsoft, Google and other big companies?

Zhang Yuanji: In the field of mobile communications, Apple is a competitor of Samsung, but it is the most important customer in terms of parts and components. Things that benefit Apple also benefit Samsung. Apple has created a new mobile communications industry ecosystem combining hardware and software. For Samsung, Apple is a respectable opponent. In addition, Google and Microsoft are partners of Samsung. Samsung is always working with respectable companies to pursue a co-prosperity relationship.

In the past years, Samsung learned that the "fast tracker" business model cannot win the right to speak. In order to become a market leader, Samsung has always insisted on innovation as the leading factor. For Chinese companies, it is not just the pursuit of Apple or Samsung. Only by exploring the unique development model of Chinese companies can we achieve long-term prosperity.

Hu Chunmin: Samsung takes China as an important market, and domestic companies are also learning from Samsung. Now that Chinese companies have grown stronger and stronger, will Samsung be under pressure? Before Sony was a Samsung competitor, now Samsung has surpassed Sony. Does Samsung have concerns that Chinese companies will come from behind?

Zhang Yuanji: Now that China has transformed from the "world factory" to the main force of the world economy. At the MWC held in Barcelona, ​​Chinese companies ZTE and Huawei have taken the limelight. Now that the gap between the technological level of Chinese companies and Samsung is very small, Samsung is also feeling pressure. This is not only reflected in the field of electronic communications, but also in other areas. This is inseparable from the Chinese government's promotion of innovation. In South Korea, Samsung and LG have always been competitors in the consumer electronics field, such as LCD panels, color TVs, and mobile phones, but the existence of a good competitor will also be a driving force for the promotion of corporate innovation and development. I believe that the development and expansion of local Chinese companies will also surely encourage Samsung to accelerate the process of innovation through fair competition. This is also beneficial to Samsung.

Hu Chunmin: According to data statistics in 2010, Chinese companies are not as good as Samsung in scale. The total sales of the top six electronics companies in China have not surpassed that of Samsung. Although Chinese companies have proposed to be big and powerful, they have not really "made big" nor have they really "strengthened". What are your suggestions for the development of local Chinese enterprises?

Zhang Yuanji: After reviewing the history of Samsung's development in the past, I believe that the best way for Chinese local electronics companies to grow and develop is for the Chinese government to create a fair environment for them. Chinese domestic companies first perform fair competition in the Chinese market, and enterprises that survive through competition go out of the country and compete with international companies for internationalization. In this fair competition process, companies must improve their internal systems in order to survive. In my opinion, the institutional perfection is very important, so that companies can be more competitive.

Love learning Samsung

From imitators, followers, and leaders, Samsung has changed dramatically. Faced with the ups and downs of the international economic environment, Zhang Yuanji, head of Samsung in China, interprets his confidence with a smile.

The rise of Samsung created a miracle of the times. Thirty years ago, Sony was in the limelight in the field of consumer electronics. At that time, Samsung introduced a lot of Japanese technology and learned from Sony. In 2005, when the US "Business Weekly" released the annual brand value rankings, Samsung's brand value of 14.9 billion US dollars ranked "the world's 100 most valuable brands in 2005" 20th, while Sony ranked only 10.8 billion US dollars The 28th place. During this period, Samsung accelerated the research and development of core technologies and formed the vertical integration advantages of the industry chain. It also surpassed Sony to become a giant in the consumer electronics industry with its rapid market response capability and enterprise operating speed. From initial imitating to transcending, Samsung used only a few short years.

Today, the wave of intelligence created by Apple has brought the consumer electronics industry into a content-driven era. Like Apple, Samsung clung to market hotspots and closely integrated hardware and content services. However, unlike Apple, Samsung's "killer" to seize the high ground is the product's vertical layout and integration capabilities. Samsung launched GALAXY series of Android smart terminals to compete with Apple, this time Samsung has succeeded. In the third quarter of 2011, Samsung overtook Apple and Nokia to become the world's largest smart phone manufacturers, seriously threatening the status of Apple. This inspiration from the quality and quantity of "counterattacks" to the industry is not just simpler than it once was.

This is Samsung. In the company's strategy formulation and specific operations, it has overcome the conservativeness of Japanese companies and also learned the radicalization of American companies. In the industry, Samsung's "one-stop" service is almost unparalleled. From the top-level design to the terminal, from the upstream materials to the flat panel display, from the semiconductor to the storage industry, this vertical production system enables Samsung to achieve an economic scale earlier than other competitors, and meets a huge market demand while reducing the cost of sales. .

Twenty years ago, Samsung established its first joint venture company in Tianjin, China, and now China's Samsung business has spread all over the country. In the face of the huge Chinese market, Samsung, a consumer electronics giant, put down "proud" and once again learned from China. In order to adapt to the rapidly changing market environment in China, Samsung has gradually increased its investment in recent years and transferred semiconductor and LCD panel projects to China, relying heavily on the Chinese market for the full development of its Samsung business. Different from other foreign brands investing in China, Samsung has achieved localization in all aspects of material selection, production, and sales, and strives to be close to the Chinese market. In the next goal, Samsung will inject more Chinese genes into the bloodstream and make strides toward Chinese-style Samsung.

Construction field, ships building industry, petroleum & chemical industries,

war and electricity industries, food processing and medical industry, boiler heat exchange, machinery and hardware fields. Stainless


steel pipe can be made according to the customers requirements.

Standard export seaworthy or as per customers' requirement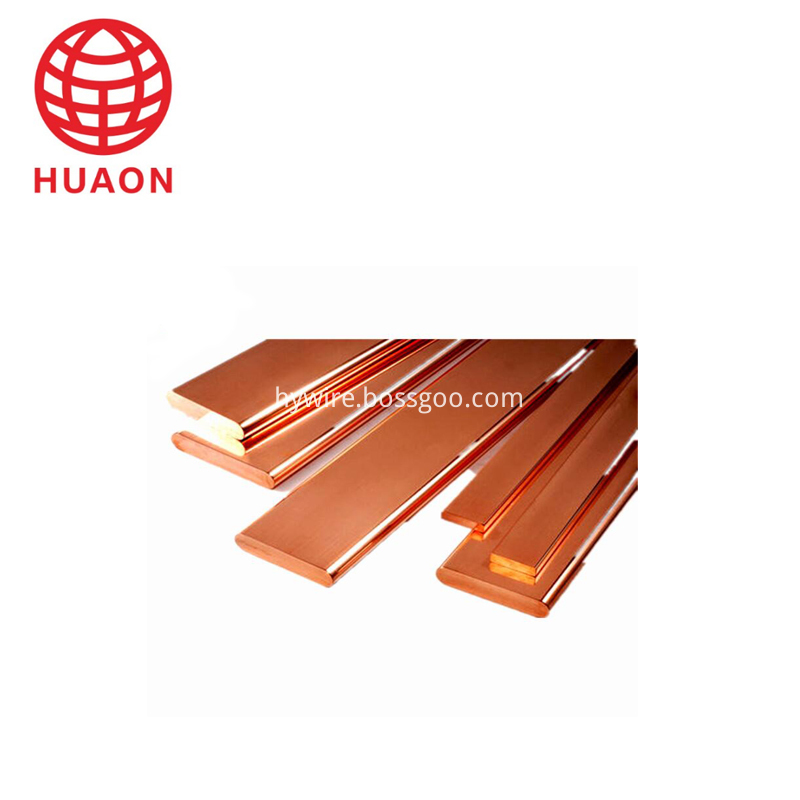 We have imported machine for protecting the quality of products.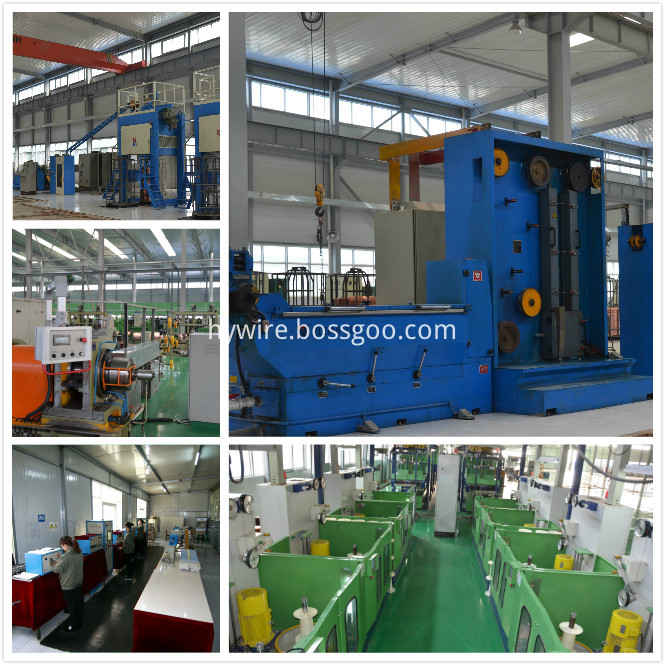 Copper Bar

Copper Bar,Flat Copper Bar,Oxygen Free Copper Bar,Electrical Application Copper Bar Flat

HENAN HUAYANG COPPER GROUP CO.,LTD , https://www.huaonwire.com