A domestic headhunting company recently said that the semiconductor talents reserved by the company are completely unable to meet the needs of current customers. The target of searching for major recruitment websites is also very limited. The domestic technical elites of well-known semiconductor companies are also firmly grasped by heavy money or equity. Now, the company's goal has been transferred to Taiwan to solve the urgent needs of customers.

With the rapid development of the LED industry, a huge talent gap has been created. According to a calculation, if the annual output value of a region's optoelectronic industry exceeds 10 billion yuan, the corresponding talent demand is 20,000. Taking Changping Town of Dongguan City as an example, the annual output value of the optoelectronic industry exceeds 15 billion yuan, but the industry's high-end employees are only about 10,000. In particular, LED packaging and application technicians are the most demanding, and companies are hungry for such talents. The relevant person in charge of the Dongguan Science and Technology Bureau said that in the industry research, many Dongguan enterprises engaged in LED production have reflected that they hope to introduce semiconductor talents through multiple channels, through multiple recruitment, school-enterprise cooperation, and orientation training. Recruit talents.

The latest statistics show that by 2015, the demand for researchers in China's microelectronics and semiconductor technology will reach 300,000, which is a huge data and demand gap. Some headhunting companies said that there are too few excellent semiconductor talents in China. Although the government has realized the seriousness of this problem, many schools and training institutions are training semiconductor talents in a targeted manner, but they are far from being thirsty. The semiconductor industry is relatively developed in Europe, America and Japan, but the cost of recruiting talents in those regions is too high. In contrast, Taiwan's semiconductor industry is booming and talented is the best choice. At present, domestic headhunting companies mainly seek to visit Taiwan's semiconductor industry talents through social networking sites, alleviating the current situation of semiconductor talents.

Headhunting said that the target transfer has already begun to bear fruit in Taiwan. Through various social search websites and other types of search methods, headhunting has already had multiple target talents and running projects. The shortage of domestic semiconductor talents is serious. It is imperative to search for and train the corresponding senior talents. If the long-term lack of talents will inevitably affect the future development of the semiconductor industry and the power industry in China.

This Wireless Car Charger is universal for Qi Enabled smartphones from 4.0 to 6.2 inches such as Samsung Galaxy S9 / S9 Plus / S8 / S8 Plus / S7 / Note8, iPhone X / 8 / 8 Plus and more(Note: Please don`t put a much thick case, Ring Holder or Pop Sockets on your phone)Compact and lightweight design is convenient to carry while travel around the world.The wirelss charger is an intelligent product for charging,and it`s slightly tilt design ensures you a comfortable viewing angle It is compatible with all devices which are with Qi wireless.Upon classical and elegant design, Wireless Car Charger could bring you much better charging experience as it is more convenient and safe




As a professional manufacture over 7 years experience, we Hequanqingnuo technology owns the brand of HQQNUO involved in different Cell Phone Battery such as IPhone Battery , Huawei Battery , Samsung Battery and other Cell Phone Accessories such as Iphone Battery Case, Qi Car Charger , Wireless Phone Charger and etc.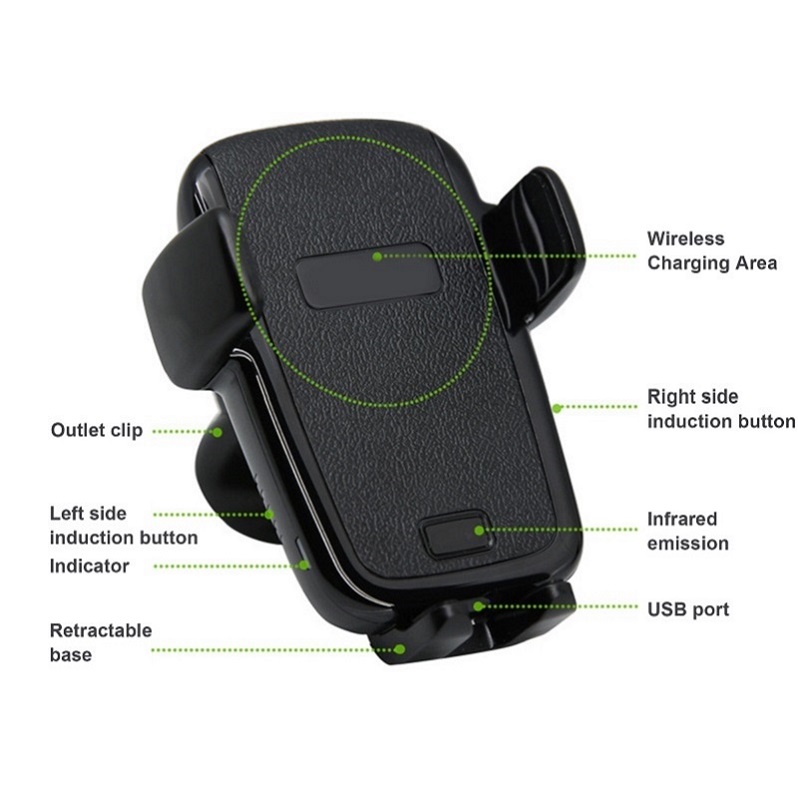 Wireless Car Charger

Wireless Car Charger,Wireless Phone Charger,Iphone Wireless Charger,Wireless Cell Phone Charger

Shenzhen Hequanqingnuo Electronic Technology Co., Ltd. , https://www.hqqnbattery.com