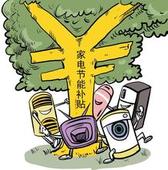 The energy-saving subsidies for home appliances will end on May 31. At the time of the last bus pick-up policy for citizen merchants, how to rely on self-adjustment to continue market dynamism has become a problem that the home appliance industry suffering from "policy dependency" needs to solve urgently.

Take the last bus policy


"Energy Savings Subsidy Countdown, Concessionary Benefits Deadline"...On May 18th, in a large appliance store in Daocheng City, almost all brands of refrigerators, washing machines, air conditioners, flat-panel TVs, and other energy-saving appliances had preferential subsidies. The people who came to inquire were in a constant stream, and there were even long queues in front of the shopping mall.

The staff of the mall told the reporter that although there is still a period of time away from the traditional consumer season, sales of home appliances have reached a peak in advance. Color TV and air-conditioning increased by a large margin, especially color TVs, which increased by more than 50%. Detonating consumer enthusiasm is about the end of the energy-saving subsidies policy.

In June last year, the state launched the Huimin subsidy policy. Consumers will purchase five types of energy-saving products including refrigerators, washing machines, and air conditioners, and will receive a financial subsidy of up to RMB 400.

Subsidy policy entered a countdown, major shopping malls are playing with energy-saving subsidies to launch a new round of promotional activities. National policy subsidies + manufacturers subsidies + store subsidies, is a combination of packages launched by many stores, the highest preferential rate of 30%, individual products and even cumulative subsidies of nearly 2,000 yuan. The number of customers buying household appliances has also increased significantly, and businesses and consumers are rushing to "subsidize the last train".

Household Appliances Accelerate Structural Adjustment


Energy-saving subsidy policies have injected "strengthening agents" into the home appliance industry. According to statistics, due to factors such as household appliances going to the countryside and old-fashioned trade-in policies due to the expiration of the promotion policy, from January to May of last year before the implementation of the promotion policy, the retail sales volume of household appliances in China generally fell sharply.

Since last June, led by the energy-saving policy, domestic home appliance products have gradually reversed their "disappointment." From June to December of last year, the declines in retail sales of air conditioners, refrigerators, and washing machines narrowed to 1.5%, 5.8%, and 7.5%, respectively. Flat panel TVs and gas water heater retail sales also showed positive growths of 7% and 6% respectively year-on-year. In 2013, the home appliance market rebounded significantly, turning the previous year's downturn on the whole.

A few days ago, Daocheng City received a 1.97 billion yuan subsidy from the central government for promoting energy-saving appliances. At this point, it has accumulated a subsidy of 3.07 billion yuan for energy-saving appliances, accounting for 25% of the national subsidy funds. Under the guidance of the State's policy of subsidizing energy-saving products, the home appliance enterprises in Daocheng quickly adjusted its product structure. Companies such as Hisense and Haier have stopped production of energy-efficient air-conditioning products for the domestic market, and are preparing to increase investment in technological transformation to develop and produce new generation of energy-saving home appliances with higher levels of energy efficiency. The energy efficiency levels of home appliances have been greatly improved, and energy-saving products have been greatly improved. The market is fully formed.

Business statistics show that the market share of high-efficiency energy-saving flat-panel TVs has increased from 34% before promotion to more than 90% at present, and the market share of high-efficiency energy-saving air conditioners, refrigerators, washing machines and other products has also risen from about 15% before promotion to the current 50. %the above. It is reported that in order to further promote the improvement of energy efficiency level and adopt more market-oriented means to expand the application scale of energy-saving products, relevant departments are adjusting and revising the energy efficiency indicators of major household electrical appliances. After the adjustment is completed, the current subsidy threshold for energy-saving products will basically become a new standard of production entry threshold. The seamless integration of standards will help to consolidate the effectiveness of policies and improve the energy efficiency of energy-using products as a whole.

Urgent need to get rid of "policy dependence"


The expiration of the home appliance subsidy policy will undoubtedly make the home appliance industry suffering from "policy dependence" in recent years set off a wave of waves. According to the research data of China Yikang, the energy-saving subsidies policy in 2012 has led to the promotion of more than 32.7 million sets of high-efficiency and energy-saving appliances, stimulating consumer demand of 115.4 billion yuan. According to reports, the home appliance industry has been "eaten by policy" for the past three years, and some companies even suffer from "subsidy dependence."

The end of 2011, "home appliances to the countryside," "replacement for old" exit to last June to implement the energy-saving subsidy policy during this period of vacuum, for example, the entire domestic appliance market is very sluggish, most large retail companies did not complete the sales task, the total sales last year In 2011, it fell by nearly 20%. At the same time, due to the positive effect of exports on the overall performance of home appliance companies is still limited, coupled with the current state tightening of real estate control policy, the protection of housing delivery focused on 2014, if not introduce other subsidies to stimulate the plan, the second half of this year, home appliances The market may usher in another trough. To this end, some home appliance manufacturers have stated whether the new energy-saving and livelihood policies have been introduced or not, and the relevant departments should best respond as soon as possible. It is hoped that all policies should have a buffer period of at least 6 months before implementation so that enterprises can adjust their industrial layout in a timely manner in accordance with the policy.

"After the stimulus policy exits the home appliance market, high-stock companies and small brands lacking technical support will face severe challenges." Lu Jiebo, deputy secretary-general of the China Electronic Chamber of Commerce, believes that "demand is balanced, and this year's growth will certainly decline next year." Therefore, the development of the market should be maintained in response to consumer demand, not external forces."

This policy expiration is indeed a major opportunity for the transformation of the home appliance market, and some home appliance companies have changed their policy to get rid of policy dependency. It is reported that this year, home appliance manufacturers are no longer a single upgrade of products, but have launched a brand upgrade strategy. On March 25th, Hisense Group announced the official launch of the refreshed VI logo in China and launched a global brand promotion campaign. The brand positioning is more youthful and the target is directed at young consumers. Only one day later, TCL is at a new product launch. It also released the brand new VI, officially launching the "Younger, Fashion, International" brand upgrade strategy...

Ren Minqi, a researcher in the home appliance industry of China Investment Advisors Co., Ltd., said that as the government's support for the household appliances industry has gradually weakened, the pattern of China's home appliance industry will usher in a new round of reconstruction period, and home appliance companies will face brand upgrading. In this regard, on the one hand, home appliance companies should focus on technology research and development and take into account consumer experience; on the other hand, it is necessary to strengthen the expansion of sales channels, and well-developed sales channels are important foundations for the further development of enterprises.

Intercome speaker:

Intercome speaker is a kind of micro speaker unit which uses a diaphragm made of Mylar material. Mylar speakers are of ultrathin design and lightweight and clear voice. It is widely used in building security industry (e.g. intercom, video door phone, intelligent door control..)

There are two types of Mylar speakers from the shapes:

1) Round shapes, we have products from 10mm to 57mm in diameter.

2) Oblong shape, we have products in sizes of 1510/1712/1813-..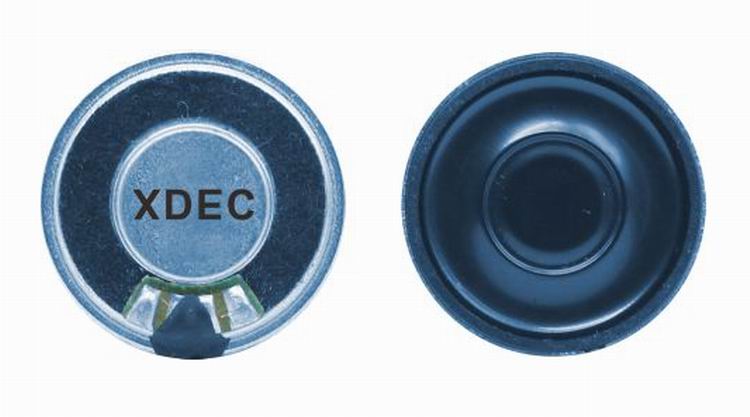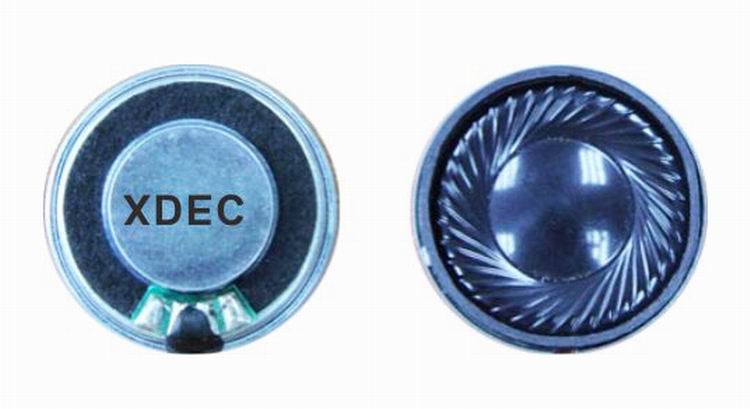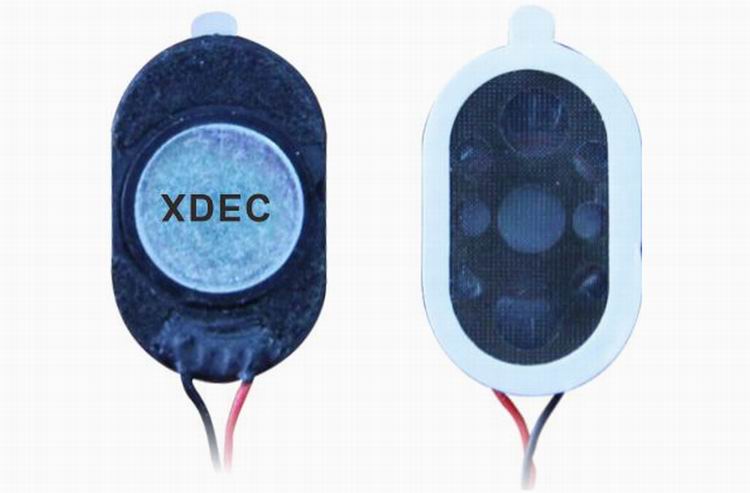 FAQ


Q1. What is the MOQ?
XDEC: 2000pcs for one model.
Q2. What is the delivery lead time?
XDEC: 15 days for normal orders, 10 days for urgent orders.
Q3. What are the payment methods?
XDEC: T/T, PayPal, Western Union, Money Gram.
Q4. Can you offer samples for testing?
XDEC: Yes, we offer free samples.
Q5. How soon can you send samples?
XDEC: We can send samples in 3-5 days.

Intercom Speaker,Handheld Intercom Speaker,Window Intercom Speaker,Building Intercom Speaker

Shenzhen Xuanda Electronics Co., Ltd. , https://www.xdecspeaker.com