Based on two market-leading innovations in thermal testing and getting rid of binning, Philips Lumileds presented the new LUXEON® T on December 12.

LUXEON T is thermally tested and calibrated at a junction temperature of 85 ° C to achieve precise color temperature control in a 3-step MacAdam Ellipse (SDCM) to ensure performance under real-world conditions. With an industry-leading forward voltage of 2.7V and a minimum thermal resistance of 3°C / watt, LUXEON T offers the luminaire designer the highest possible system efficacy with optimized light efficiency and the flexibility to reduce LED usage. LUXEON T has a high color rendering index (CRI) and covers a full color temperature (CCT) range from 2700K to 5000K.

"LUXEON T will be ideal for directional lighting applications such as MR16 and PAR lamps with its high efficacy and high lumen output," says product line director Kathleen Hartnett. "LUXEON T delivers high performance for systems that require tight beams. Central Light Intensity (CBCP) and precise optical control.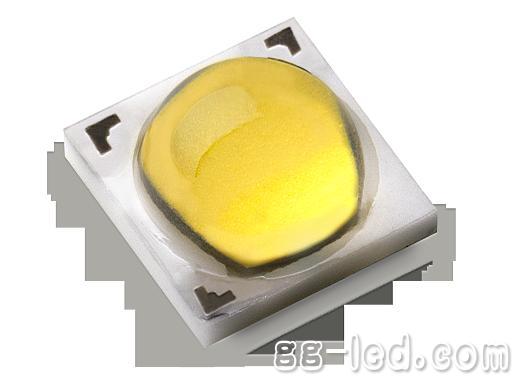 Take the LUXEON T 5000K, the smallest CRI 80 product, for example, in a 3.7mm x 3.7mm package, it delivers up to 140 lumens per watt at 350 mA, 85 °C junction temperature. LUXEON T's breakthrough performance is driven by Philips Lumields' technology leadership – leading photoelectric conversion efficiency and thermal coefficient in epitaxial growth, new phosphors that enhance white light conversion efficiency, and optimized light extraction with maximum thermal resistance Reduced packaging method.

LUXEON T now has a complete product line with a minimum color rendering index of 80, covering 2700K, 3000K, 3500K, 4000K and 5000K 5 color temperature (CCT) specifications. In addition, LUXEON T is available in the professional lighting market with a typical color rendering index of 95 and R9 up to 90. In order to further improve the system performance of industrial and outdoor lighting applications including high bay lights, street lights, street lights, LUXEON T will also extend a new product line with a color rendering index of 70 in January 2013.

The 3 Phase Ac Power Supply system model SPS300VAC6000W is featured with high power density, high reliability and high precision, meanwhile it possesses operation interface of touch screen and keys manually. The 3 Phase Ac Power Source system is able to analog output normal or abnormal power input for electrical device to meet test requirements, which is applicable to electric, lighting, aviation sectors, etc. It could be applied to enterprise`s production test as well.

Some features as below:



5.6`` large touch color screen, possess complete functions and easy to operate.
Support for USB data import/export and screen snap from front panel.
AC+DC mixed or independent output mode for voltage DC offset simulation.
Capable of setting voltage and current output restriction, support for constant current output mode.
Capable of setting output slope of voltage and frequency.
Capable of setting ON/OFF phase angle.
With reverse current protection to avoid current flowing backward.
Built-in power meter, which is capable of measuring 5 electrical parameters per phase, including voltage, current, power, etc.
Support mA current measurement function.



6000W Three Phase AC Source System

6000W Three Phase Ac Source System,3 Phase Ac Power Source,3 Phase Power,3 Phase Power Supply

APM Technologies (Dongguan) Co., Ltd , https://www.apmpowersupply.com