Recently, the Ministry of Industry and Information Technology issued the "China Roadmap for Gradually Lowering the Mercury of Fluorescent Lamps". The roadmap proposes that since June 1, 2013, the mercury content of fluorescent lamps will be gradually reduced in three stages, and the liquid mercury production process will be phased out by December 31, 2014.

The Ministry of Industry and Information Technology proposed in the Road Map that the production process of compact fluorescent liquid mercury should be eliminated by December 31, 2013; the liquid mercury production process was completely phased out on December 31, 2014. It is expected that by 2014, by eliminating the liquid mercury process, mercury emissions from the production process will be reduced by approximately 20 tons compared to 2010. By 2015, the average mercury content of a single fluorescent lamp product is about 80% lower than that of 2010, and more than half of the fluorescent lamps contain less than 1 mg of mercury. The total annual mercury use in the industry has dropped from about 60 tons in 2010 to around 10 tons.

Fluorescent lamps are widely used energy-saving illumination sources. The principle of illumination determines that a small amount of mercury vapor must be contained in the lamp. According to statistics, in 2011, China's fluorescent lamp production was about 7 billion, accounting for more than 80% of global production. China Lighting Association recently released industry data showing that China is still the largest country in lighting exports. In 2011, the lighting industry sales were 55.6 billion US dollars, and the export volume was 22.34 billion US dollars.

The State Council's "12th Five-Year Plan for Energy Conservation and Emission Reduction" and the "Twelfth Five-Year Plan for Comprehensive Prevention and Control of Heavy Metal Pollution" propose that China will "implement green lighting projects" and "import and control the pollution of heavy metals such as mercury". In addition, the "Twelfth Five-Year Plan for the Implementation of Industrial Cleaner Production" also proposed that the mercury pollution reduction project should be implemented during the "Twelfth Five-Year Plan" period, focusing on low-mercury fluorescent lamps and production of mercury in production.

The elimination of backward production capacity has formed a consensus in the lighting industry. Recently, the industry released the "China's lighting industry to stop the use of liquid mercury self-discipline in the production of fluorescent lamps", Op, Sunshine, Osram, Philips and other enterprises in the China Lighting Association, the Standing Council of the Association agreed to agree to submit to the General Assembly for consideration.

FTTH Fiber Optic Socket Terminal Box, fiber termination box provides a mini density wall-mounted solution for next generation networks, which aims to provide and manage minimum numbers of fibers in a limited space.



It is normally installed in the way of wall-mounted. Widely used in FTTH access network, telecommunication networks, CATV networks, data communications network, local area networks, indoor and outdoor application.



Mini FTTH terminal box is designed specially for FTTx application, which suits for jointing fibers pigtail and it protects fiber optic splices and helps to share out the connectivity to individual customers. Optical Termination Box is designed to connect raiser/distribution cables to subscriber`s drop cable in FTTx networks. It has 1 input port and 1 output ports on the bottom and it is easy to install on the wall.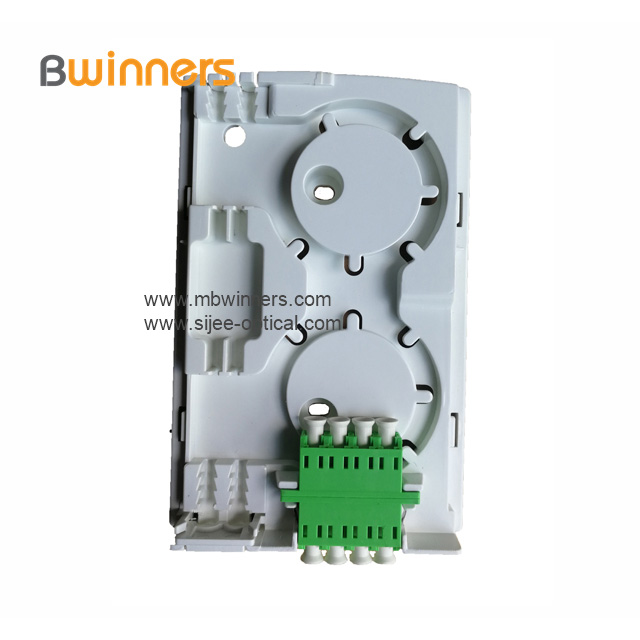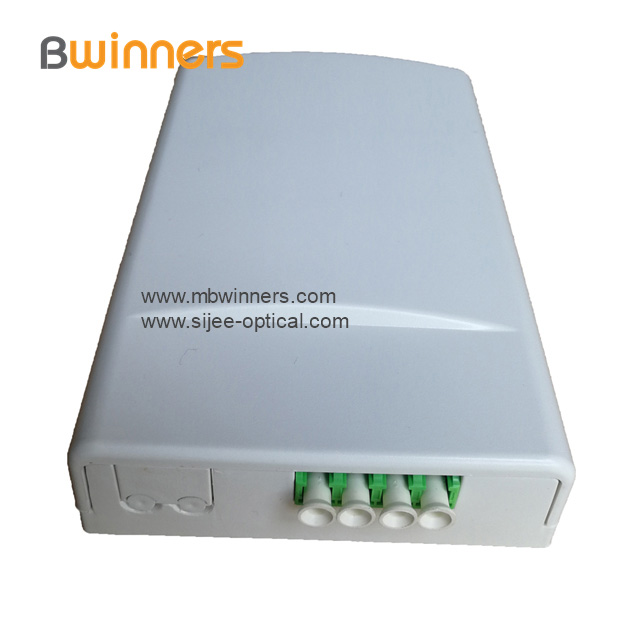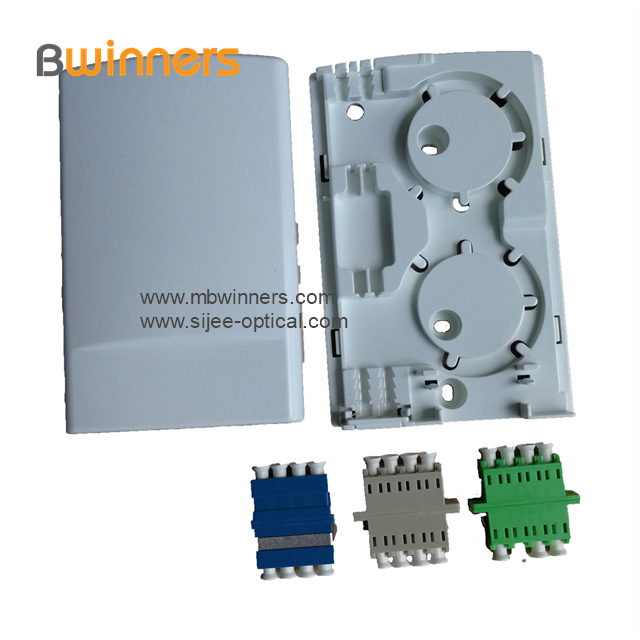 FTTH Fiber Optic Socket Terminal Box

Optical Fiber Terminal Box,Fiber Access Termination Box,Fiber Optic Terminal Box,Fiber Optic Junction Box,Fiber Optic Cable Junction Box

Sijee Optical Communication Technology Co.,Ltd , https://www.sijee-optical.com