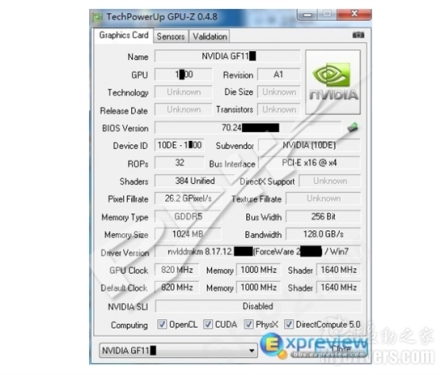 After the GF110 core GeForce GTX 580/570, the GeForce GTX 560 for the performance-class market was also exposed. The core code is exactly what we predicted GF114.

Similar to GF110 and GF100, GF114 is based on GF104 and re-embedded with a more mature 40nm process and fine-tuned optimization. It also opens all stream processor units, which is 384, and hides 48 for a long time. Released. At the same time, the optimized core operating frequency is also higher, the core frequency is significantly increased from 675MHz to 820MHz, and the stream processor frequency is also correspondingly increased from 1350MHz to 1640MHz.

Memory is still 256-bit wide and 1GB GDDR5. However, the equivalent frequency has also been increased from 3600MHz to 4000MHz, and the memory bandwidth has reached 128GB/s.

By convention, it is believed that power consumption and temperature will also perform better.

However, NVIDIA is not in a hurry to release the GeForce GTX 560. Because the GeForce GTX 460 1GB/768MB is still in stock, it is natural to clear the inventory first. Therefore, the GeForce GTX 560 is scheduled to be released in January next year. By then, Radeon HD 6950 will usher in a real opponent.