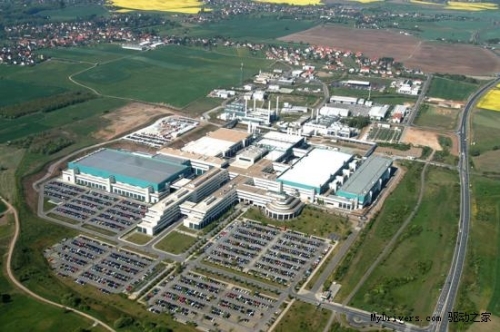 GlobalFoundries and its top shareholder Abu Dhabi Advanced Technology Investment Corporation ATIC today conducted a large-scale exchange of blood for the company's board of directors. The most noticeable concern is that the original CEO from AMD stepped down. This position is now awaiting.

As AMD's shares in GlobalFoundries are getting lower and lower (currently about 13%), its position in management is also weakening accordingly. GlobalFoundries CEO had previously been headed by Doug Grose, AMD's manufacturing operations director, but he will be replaced by GlobalFoundries/ATIC's senior advisor from now on. The main task is to maintain the technological leadership and ensure the differentiated competitiveness of the next-generation process. In fact, they have lost real power.

Although GlobalFoundries greatly appreciated Doug Grose's contribution in the notification, the industry analysts analyzed that the main reason for his dismissal was the slow progress of the 32nm process, forcing GlobalFoundries to sign a new wafer purchase contract with AMD. Save money for finished chips without paying the entire wafer.

Ajit Manocha, who has worked in AT&T/NXP/Spansion for more than 30 years, has become the interim CEO of GlobalFoundries. At the same time, the search for a formal CEO candidate has already begun. It is estimated that at least half a year will continue.

At the same time, ATIC CEO Ibrahim Ajami was appointed chairman and Chartered Semiconductor chairman James Norling was appointed vice chairman. Chief Operating Officer COO Chia Song Hwee will stay until August this year before returning to Chartered Semiconductor in Singapore.

As of the end of May 2011, ATIC has invested more than 6 billion yuan in total, including the acquisition of AMD's manufacturing business in March 2009 of US$2.1 billion, the acquisition of Chartered Semiconductor in December of US$3.1 billion in 2009, and the investment of approximately US$1 billion in the construction of New York State. New fab. Before the end of 2012, ATIC will use another US$6 billion to expand its production capacity in Dresden, Singapore, and New York, and begin construction of a new fab in Abu Dhabi.