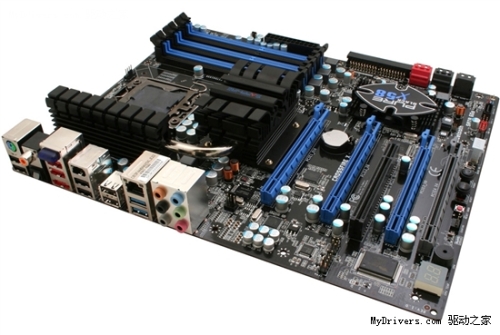 Sapphire suddenly announced a surprising news today: It will soon launch motherboard products based on the Intel platform. The first X58 and P67 chipsets will be used to position the high-end market. One of them will even include the Lucid Hydra video card intermixing chip.

Sapphire motherboard products are not too many, and they are all AMD chipsets, graphics cards can also be called the A card camp leader banner, this time entering the Intel motherboard market seems quite unexpected, but as early as last June, Sapphire From the EVGA, I dug away several key people from the motherboard development team. After the NVIDIA exited the chipset field, the latter specialized in Intel high-end motherboards and received high praise. In recent years, Intel is playing a leading role in the high-end motherboard field. It is also fully understandable that Blue Polaris has a share of the product. We believe that with the consistent quality of EVGA and Sapphire products, product quality can still be trusted.

Sapphire's first batch of Intel motherboards consists of two models. One is the "Pure Black X58," and the X58+ICH10R chipset targets high-end gamers and enthusiasts. It supports Core i7-900 quad-core and six-core processors.

This black tone motherboard is quite solid in terms of workmanship and materials, all solid capacitors and dense heatsink, support water cooling, 8+3+3 phase power supply, six DDR3 memory slots, two SATA 6Gbps and five SATA 3Gbps interfaces, four PCI- E x16 slots, of which three blue support PCI-E 2.0 specifications, the operating mode is x16/x8/x8, the other gray only supports PCI-E 1.1, the bandwidth is x4, and a PCI slot, in addition Gigabit Ethernet, 7.1-channel sound card, Bluetooth module, Debug LED indicator, voltage read point, power/boot/BIOS wipe button, BIOS selection and recovery jumper, and more.

The back interface is also rich, providing a PS/2, fiber and coaxial S/PDIF, eSATA, IEEE1394a, six USB 2.0, two USB 3.0, and so on.