This article uses a very micro perspective to showcase the back side of Germany's proud manufacturing industry and the world-famous "Industry 4.0." Each of Germany's "small companies", "slow companies" and even "stupid companies" silently adhere to their own goals, focus on a certain field of development, achieve stable performance and growth, and thus achieve the glory of the German economy. This may be the point we need to learn from the Germans today.

German companies tend to be partial, like a steady and energetic middle-aged person, silently sticking to their goals and developing in a stable and focused manner. They may be "small companies" or "slow companies" or even "stupid companies", but stable performance and growth indicate that they are by no means "poor companies".

Through the floor-to-ceiling windows of Roland Berger, the Hamburg Port is unobstructed. High and low cranes are lined up in the harbour, and colorful containers are regularly stacked on both sides of the harbour. Every day, Germany's first deep-water port is filled with millions of tons of cargo. In the tourist area of ​​the harbour, visitors are woven, and an opera house is rising, making it the second largest music theater in the world.

The busy Hamburg port is the epitome of Germany's economic boom. Since the outbreak of the global financial crisis in 2008, the European economy has been sluggish and even deep in the debt crisis. Only Germany has taken the lead and emerged from the quagmire. In 2010, Germany's GDP grew by 3.6%, ranking first among the seven industrial powers, and the unemployment rate fell from 8.6% in 2007 to 6.9%.

However, just 10 years ago, countries such as Spain, the United Kingdom and Ireland made great strides in the international financial field. The scenery was plagued by stagflation, and it was ridiculed that the "old-fashioned Aber" could not keep up with the new era.

After a financial turmoil, the situation reversed. Countries such as Spain and Ireland have fallen into debt crisis, and the stable Germany has become the European economic locomotive. In 2010, Germany accounted for 60% of the GDP growth of the entire euro zone, which was only 10% in 2000.

German companies have played an important role in the economic recovery. When London and Wall Street were addicted to subordinated debt and mortgage debt, German companies focused on manufacturing. Not only for large international companies such as BMW and Siemens, but also for hundreds of small and medium-sized companies. Despite the high labor costs of German products, customers are still awaiting customers because of the guaranteed delivery period, high product performance and good after-sales service. In 2010, Germany's exports increased by 14.29%, and it still stands proud of other developed countries.

The strong competitiveness of German companies has aroused our interest. Over the years, people have been paying attention to and learning from American companies, while ignoring German companies. What kind of characteristics make German companies stand out in the global economic crisis? What can Chinese companies learn from the experience of German companies?

With questions, we spent three weeks visiting five cities and several companies in Germany to find answers to the questions.

1. Products focus on innovation and create high added value

Haven't set off yet, the friends' purchase list has arrived: Zwilling's knives, Fissler's wok, and Briand's water purifier. Although these German products are many times more expensive than similar products in China, the high-quality guarantee of "Made in Germany" still makes Chinese people living in manufacturing countries eager to own.

This is an important reason for the success of German companies. The deep-rooted industrial concept of the Germans has created a strong manufacturing capability for German companies. The difference between German manufacturing and Chinese manufacturing is that Chinese manufacturing relies on low labor costs, and German manufacturing relies on creating products with high added value.

The automotive industry is a model of high value-added manufacturing in Germany. Whether it is Audi, Mercedes-Benz, or BMW, Porsche, the price of a German car is 5 to 10 times higher than that of a regular car. Outside the Audi factory north of Ingolstadt, a group of happy Germans are waiting to mention the new car that has just been off the assembly line. There is a one-kilometer production line that produces 2,500 cars a day, 6 days a week. "2010 is the best year we have ever had. It may be difficult for other companies to exceed us." The TV in the hotel repeatedly plays the words of Audi President Schneider.

In Taunusstein, Wisbaden, a small water purification filter from the water purifier manufacturer BioRand is close to one hundred yuan. In the northwestern town of Gutersloh, the washing machine produced by Miele, a price of nearly 10,000 yuan, is more than three times that of ordinary washing machines.

At the Munich airport, almost every returning Chinese tourist is carrying a set of "Shuangliren" brand pots. The price of this pot is dozens of times that of Chinese pots, but its excellent performance makes the Chinese who specialize in making daily necessities sigh. Many people don't know that "Made in Germany" used to be like "Made in China" today is synonymous with cheap, low quality. In order to make a distinction with German goods, the United Kingdom also specifically requires German products to be labeled "Made in Germany" when they are exported. But today's "Made in Germany" has become a high-quality endorsement.

A strong monetary policy is an important reason for German companies to create high value-added products. But in the view of Schwank, chairman of the Roland Berger Supervisory Committee, the excellence of German companies in products is also derived from a unique business culture. He cited a study by German scholar Ulrike Reisach that the United States represents a merchant culture that seeks short-term profits and personal wealth; while Germany represents a handicraft culture that strives to create lasting products.

The handicraft culture of German business originated from the founders of German companies. Like the founder of Siemens, Werner von Siemens, the founders of German companies are mostly scientists or inventors who have great enthusiasm for science and innovation. "From the beginning, they pursued the practical application of science, not just wealth." Schwank said.

At the Siemens headquarters in the heart of Munich, Natalie von Siemens, the sixth generation member of the Siemens family, warmly welcomed us. She said: "Siemens still maintains the character of my great-great-grandfather, that is passion for innovation. He always said that he has absolute enthusiasm for science, but the most important thing for him is to apply science and practical application. Combine."

Handicraft culture enables German companies to maintain a long-term vision, focus on the company's initial goals, and consistently, even in difficult times, will not forget the established guidelines. As Executive Director of the German Chamber of Commerce and Industry, Ms. Alexandra Voss, General Representative of the Beijing Branch, said: "The success of German companies lies in their commitment to creating long-term product differentiation and focusing on innovation. Non-capital market."


LED Deck Lights are mainly suitable for decoration and decoration places such as cabinets, wine cabinets, corners, ceilings, corridors, roads, garden decks, and ship decks.

Features:
1. Wide range of application, convenient and simple installation.
2. Stainless steel material, super heat dissipation, exquisite craftsmanship, energy saving and environmental protection, long life.
3. Waterproof, dustproof, strong and durable.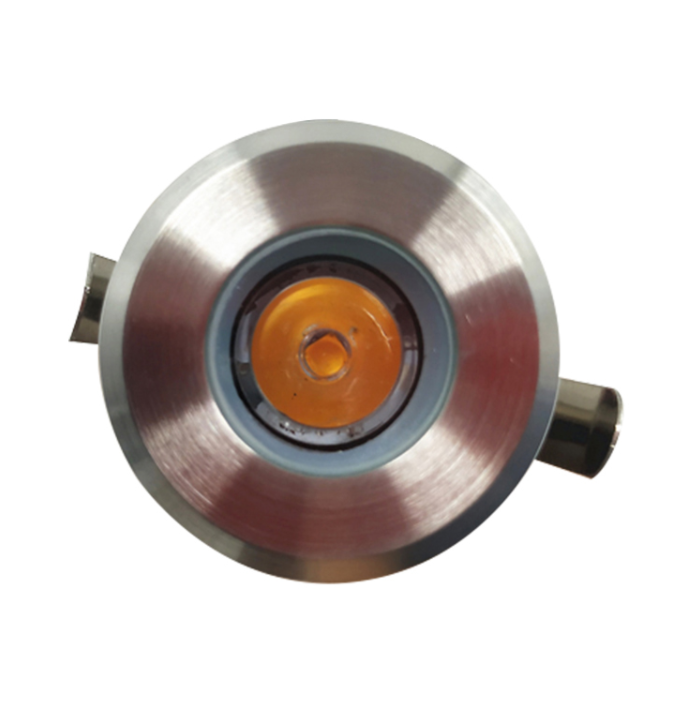 Our other products range:Led underground Light, LED Underwater Light, LED Wall Washer Light, LED Linear Light , LED Outdoor Flood Light, LED Garden Light , LED Landscape Light , LED Strip Light , Led Step Light etc.



















LED Deck Light

Led Deck Light,0.2W Stair Light,Led Step Light,In Deck Light,Corridors light

SHENGYA LIGHTING TECHNOLOGY CO., LTD. , https://www.syalighting.com