Beijing, China, February 25, 2016 - e-Commerce, a high-quality service distributor that provides technical products and solutions for electronic design, manufacturing and operations, will be unveiled at the 2016 Shanghai Electronics Show in Munich to showcase the latest products in the Internet of Things. The 2016 Shanghai Shanghai Electronics Fair will be held at the Shanghai New International Expo Center from March 15-17.

Zhu Weidi, Regional Sales Director of Greater China, said: "We look forward to being able to communicate with professionals in the electronics industry. At the same time, we will be exhibiting a series of products from Bulgin, Panasonic, TE ConnecTIvity, Texas Instruments and XP at the e-Community booth. Innovative IoT solutions and related products from leading manufacturers such as Power. In the past year, the world's leading suppliers have launched a number of products, mainly for Internet of Things, industrial automation and smart home applications. I look forward to seeing you all. Booth and communicate with our technical experts to recommend the products and services you need."

The e-Community booth is located in Hall E2 and the booth number is 2246. Please visit http://cn.element14.com/electronica2016-in to register for a product demonstration, including new products from Hammond, Infineon, ITT Cannon, Molex, Lit, Tektronix and Vishay. Industrial, consumer electronics and IoT devices:

Grid-EYE Sensor Evaluation Kit with Panasonic Sensors - The Grid-EYE Infrared (IR) Array Sensor Evaluation Kit is equipped with Panasonic's high-precision infrared sensor platform, enabling engineers to quickly design and develop wireless sensor prototypes. It can detect the movement of multiple people or objects in different directions, and is suitable for motion detection, gesture control, temperature distribution detection and Internet of Things applications.
Above: Grid-EYE Infrared (IR) Array Sensor Evaluation Kit with Panasonic Sensors from Element14

Buccaneer® 7000 series and piezoelectric switches from Bulgin. The Buccaneer range of dust and water resistant connectors are suitable for main power applications in harsh environments such as industrial machinery and building automation.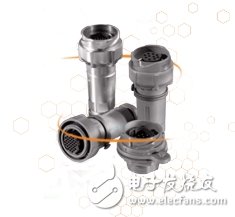 Above: Buccaneer® 7000 series connectors from Bulgin supplied by element14.

"Super 12" high voltage resistors and MOSFETs, Zener diodes and high temperature IHLD dual inductors from Vishay. The AEC-Q200 low profile, high current dual inductors have a maximum operating temperature range of +155 ° C and high thermal shock resistance, moisture resistance, mechanical shock resistance and vibration resistance.

Raspberry fans can choose from a wide range of accessories and add to their projects, such as Wi-Pi, PiFace, Microstack add-on boards and Explore NFC, as well as the latest 7-inch touch screen for the Raspberry Pi. Users can create integrated integration projects such as implanting Pi into tablets, infotainment systems or embedded projects. The screen can be used to make 'Internet of Things' devices with touch screens.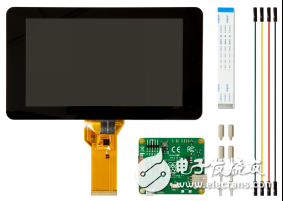 Above: The latest version of the 7-inch touch screen for the Raspberry Pi.

Electronic design engineers, engineers and buyers from CEM, OEM and production and maintenance, and electronics enthusiasts, if you are interested in these products, please log in.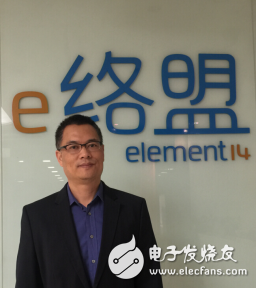 Above: Zhu Weidi, Regional Sales Director, Greater China Region, e-Community

Introduction to e-meeting

The predecessor of the e-Community is Pai Rui Electronics, which is part of element14 and its parent company, the Premier Farnell Group. The e-Community website is the first interactive community, research portal and e-commerce site for electronic design engineers and electronics enthusiasts in Greater China. The site provides product data, design tools, technical information and top-notch electronic components to make electronic design more convenient. Users can consult industry experts and collaborate with colleagues around the world.

Element14 has been able to provide more than 400,000 off-the-shelf components from 3,000 world-renowned suppliers to Greater China. Among them, there are 42,000 kinds of storage in Shanghai, which can be delivered in China in the next day; Asian stocks arrive within 2-3 working days, and the rest of overseas stocks can also reach the 5th or shorter arrival period.

Chinese design engineers can inquire and purchase products through Chinese product catalogs, websites, professional customer service centers and senior sales teams without the minimum purchase quantity and no minimum purchase amount.

Introduction to element14

Element14 offers more than 130,000 products, which are delivered by three distribution centers in Shanghai, Singapore and Sydney, and arrive the next day. The company provides 24/7 customer support and 24 hours a day, 5 days a week, local language technical support, catalog sales. Customers also enjoy an accessible return policy.

The element14 website is the first interactive community, research portal and e-commerce site for electronic design engineers and electronics enthusiasts worldwide. The site provides product data, design tools, technical information and top-notch electronic components to make electronic design more convenient. Users can consult industry experts and collaborate with colleagues around the world. The e-Community online community is sponsored by Premier Farnell plc (LSE: pfl).

Premier Farnell Group Profile

Premier Farnell Group, Inc. provides high-quality services, multi-channel critical products, information, software and technology solutions to global electronic design engineers, maintenance engineers and procurement personnel. The Premier Farnell Group operates the Farnell brand in Europe, the Newark element14 brand in North America, and the element14 brand in the Asia Pacific region. It has a global supply chain covering more than 3,000 suppliers, and inventory can predict and meet customer needs, with sales of 960 million pounds in 2014.

The Premier Farnell Group is dedicated to promoting application development kits to support customers from design concepts to production processes. Buyers and engineers can access the latest products, software, services and solutions from reliable suppliers through their support of 43 local language trading websites, as well as access to the e-Community community for comprehensive, independent technical information, tools and the latest resources. Design engineers can also view and compare the most comprehensive range of development tools through the e-Network Design Center.

Waterproof Led Driver,Ip67 Led Driver,70W Dali Led Driver,Cv Mode Led Driver

Ninghai Yingjiao Electrical Co., Ltd. , https://www.yingjiaoadapters.com