Cool open T55 extremely textured linen canvas edging design, thinness is quite an iPhone6S, support motherboard modular customization upgrade, access to a touch black technology peripherals ... many bright spots to attract consumers , Today brings you an in-depth experience report on the T55. Well, not much to say, everyone along with me to experience it!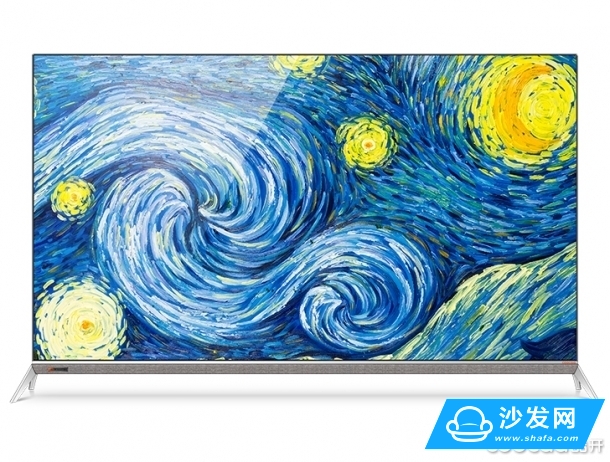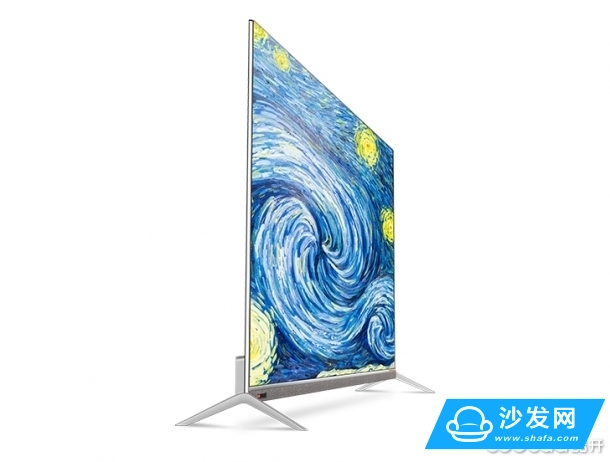 As a TV priced at 7,999 yuan, in the field of domestic TV, cool open T55 its price is a medium high high-end machine, then its screen effect how?

It is understood that cool open T55 is used LG original original 4K resolution IPS backlight module integrated hard screen, and other domestic TV using imported 4K screen, the difference is that the domestic backlight module, cool open T55 is directly imported screen backlight The integrated hard-screen of the module can ensure the thickness of the overall screen first, then the degree of fit can be ensured, and the color performance is even better. The color gamut performance reaches an ultra-high 77.11%, and the average brightness is even higher. The 268.4cd/m2 lumens, plus the mainstream 4K Ultra HD resolution, can bring you Retina-level visual enjoyment!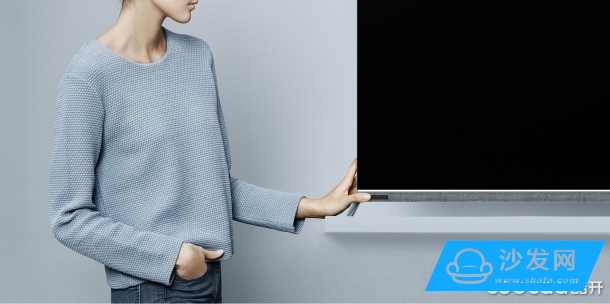 About the color of the screen

From the perspective of watching such a long time, the transition of the picture color is also very harmonious and natural under the default settings. Close to the physical pixel of the TV and carefully watching the screen, the performance is very delicate, and it has indeed reached the 4K standard of LG. Conform to the information provided by the official website. It is designed by him. It is not authoritative about color, but it is relatively sensitive to the performance of color. By watching television and movies at ordinary times, it considers the concentration of color, the brightness of light and shadow, and dynamics. The screen performance can be seen, the screen to restore the picture is quite good, the screen's transparency is very good, the brightness of the performance is not bad. I usually read a lot of resources on film and television and found no discord. The overall performance is good.

The perception of the screen, the reduction of the color, it can be said that the level of nearly 50 degrees gray, almost subtle differences, can be more easily seen, this will better show that the film source expressed the mood.

Slight differences between screens, such as hair, hairballs, etc., due to different film sources, lower resolution of the film source, in 4K hardware, can also show very good detail, not to say because the resolution is low , it becomes vague, thanks to the 4K physical resolution blessing, this is very good!

It has also experienced experience of other televisions before. It is also remembered that they have different manifestations of human skin color. Some people are obviously not very deep in skin color, but the images released are very dark and some people are obviously The skin color is very deep, and it's a dark mass. It's hard to tell where people are. Cool open T55's brightness performance is not bad, you can clearly restore the essence of the picture, see the brightness, this point, it thinks that LG's original backlight module, played a very good role.

To sum up, the picture did not appear to be reddish or blanched. The reduction of colors and the accuracy of performance were also good. The colors were more pleasing. Overall, the screen was worth the color!

304 stainless steel heating element
Removable frying pot&basket with non-stick coating
Removable and heat insulation handle for frying basket
Automatic shut-off with ready alert
Prevent slip feet
Heat resistant material inside enclosure
With fan guard,more safety
Certificates: GS CE CB SAA RoHS LFGB
Colour: customized
English manual&cookbook

Note:
1. Air fries food without any oil
2. 40HQ container
3.Product Warranty: 1 year after shipment
4.Valid for one month

2L Air Fryer,Smart Air Fryer,2L Air Deep Fryer,Electric Air Deep Fryer

Ningbo Huayou Intelligent Technology Co. LTD , https://www.homeapplianceshuayou.com