Following Sanan Optoelectronics and Dehao Runda, the Wuhu LED industry in Anhui has added new projects. Recently, Anhui Senjixin Optoelectronics Technology Co., Ltd. and Wuhu National High-tech Industrial Development Zone officially signed a contract. Senjixin Optoelectronics will invest a total of 2.5 billion yuan in the construction of LED projects in the district. The project involves the entire complete industry of LEDs from upstream to downstream. Chain, fixed assets investment of more than 2 billion yuan.

In addition to the construction of a national LED research and development center, Senjixin Optoelectronics will also build a national assembly and academic exchange center for the LED industry chain.

The project will start construction as soon as possible after signing the contract. In 2012, the first phase of production will be completed. Within three years, the project will be completed. Within five years, the output value and sales revenue will be 10 billion yuan. It is estimated that the annual tax will be 200 million yuan.

It is reported that Senjixin Optoelectronics has the most advanced epitaxial technology in the world, especially in the field of high-power chips. Due to its unique technology, its illumination source will be more than 30% more efficient than the general LED source, the life is extended by more than 50%, and the cost is 30% or more, which greatly increases the survivability and growth space of the project.




Wireless ACCESS POINT

300mbps Mini Hotel In Wall AP

Wifi Indoor High Power1 LAN Port 1 USB Charger 48V POE WDS Gateway

/AP

/Repeater Mode

Features:

1. Wireless access points from the wired network signal into a Wifi

2. Signal,speed up to 150M/S,convenient for Laptop,Ipad,Table PC,Mobile phones and other wireless terminals. 2. Have router function,can replace the router

3. Offer RJ11,RJ45 keystone jack can replace the telephone socket, computer socket and network socket.

4.Provide USB power supply, can be used as tablet PC and mobile phone charger

5.Wall inside mounted,the single cables and power cables will not exposed outside

6.Indicator shows the working status

7. Enhanced Performance

Advantages:

1.Design Mount on the wall, safe, beautiful and practical

WiFi Access Point can directly transform Mount on the wall of the room, in some public place better to ensure the safety of the equipment, has a good Security features.

2.300Mbps wireless transmission rate

WiFi Access Point adopts 2X2 MINO technology, wireless speed up to 300Mbps. Support 802.11n wireless LAN standard, can help you deal with the growing number of wireless business.

3.Easy to deploy and Maintain, save your time and energy

There has a complex environment indoor, single AP can not cover the Signal in anywhere. install a LIHON AP each room can cover the Signal perfectly .

4.Support centralized management

LIHON AP supports unified management, on the PC ,by the management software control the IP,SSID encryption of the AP.

5.Central control

A. Can find automatic/manual the AP Intranet.

B. Can control network division offered technology WA series wireless access point (AP) the FIT, and can control 256 FIT AP at most.

C. Can realize automatic distributed configuration to FIT on the AP, remote modify FIT AP configuration, to FIT the AP software upgrades and so on. Compared to traditional FAT AP, deployment of wireless controller and FIT AP mode greatly convenient for system administrators to manage the whole network.

Applications:

Networking applications A : Home networking applications

Networking applications B : Hotel, School, Corporation, Hospital, Government




Product Images: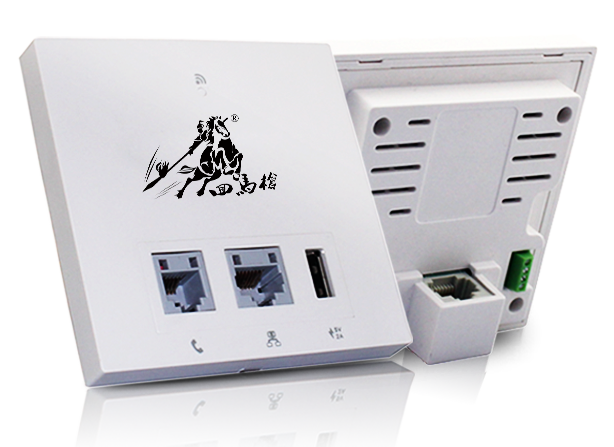 Wireless Ap,Wireless Ap Router,Wireless Ap Vs Repeater,Wireless Ap Controller

Dongguan Xiaoerduo Electronics Co., Ltd. , https://www.steadysmps.com