Smart phones, smart TVs, smart cars, even smart watches, smart glasses, these are the spring of intelligence and the spring of GoerTek.

In 2011, Goerac's net profit growth reached 91%. In the face of the rapid increase in the demand for intelligent components, Goerac began to launch a series of capacity expansion plans. In 2011 alone, it planned to start five production expansions. The project has a planned investment of nearly 2.4 billion yuan. The expansion project of high-fidelity stereo earbud audio products is the largest, with a planned investment of 850 million yuan. As of the end of 2012, 55.995% of the investment has been completed, and it is expected to be completed on June 30 this year.

The largest expansion project in 2012

Plan to spend 800 million

In 2011, the intelligent market began to experience explosive growth. The consumer electronics market, including smartphones, smart tablets, and smart TVs, experienced unprecedented growth, followed by high-fidelity stereo earbuds as accessories The rapid development of the audio product market.

For GoerTek, this is the long-awaited opportunity. In order to meet the increasing demand for orders and increase market share, GoerTek decided to expand the production scale and implement the expansion project of micro electro-acoustic devices and modules. This project is called "the expansion project of high-fidelity stereo earbud audio products" .

At present, the earphones on the market are generally divided into three types, earplugs, hanging earphones and headphone earphones, and can be divided into ordinary stereo earphones and high-fidelity stereo earphones according to the audio performance. In contrast, high-fidelity stereo in-ear audio products have better hearing effects than traditional stereo headphones and are less prone to distortion. The trend of high-fidelity stereo earbud audio products replacing ordinary stereo headphones began to appear in 2011.

According to the public materials of GoerTek, the high-fidelity stereo earbud audio products produced by the company use a composite diaphragm technology, which has the characteristics of low frequency extension, low distortion and good sound quality compared with traditional single-layer diaphragm products. Laboratories, reliability laboratories, and precision processing manufacturing chains such as molds and injection molding provide core technical support.

Gore Acoustics' plan for this project is a total investment of 85.278 million yuan, including 66.786 million yuan for project construction and 148.92 million yuan for the current working capital. Among them, the use of raised funds of 704.99 million yuan, the remaining about 147.79 million yuan by the company through self-financing.

It is understood that, as of the end of 2012, GoerTek invested a total of about 394.41 billion yuan in this project, which accounted for 55.95% of the total commitment of funds raised at the beginning of the project. In 2012, the project achieved benefits for the first time, at 71.48 million yuan, and the entire project is far from complete.

GoerTek expects to reach the expected production status on June 30, 2013. After the project is fully produced, it can produce 90 million high-fidelity stereo audio products annually, with an annual sales income of 2.67 billion yuan and an internal rate of return (after tax) of 35.4%.

2.4 billion to expand the field of smart TV and video games

The predecessor of GoerTek was Weifang Yilida, which initially produced miniature electret microphones. Later, in cooperation with the Institute of Acoustics of the Chinese Academy of Sciences, it focused on the development of MEMS microphone chips. The real entry into the headset industry started after 2003.

In 2004, Yilida established a Qingdao Bluetooth headset R & D team, and established Weifang Goer, began to develop consumer electroacoustic products business, and in the same year produced GBH100 Bluetooth headset, and joined the Bluetooth SIG organization. Subsequently, Shenzhen Goer was established and began to engage in research and development of active noise reduction headphones and high-fidelity stereo headphones.

On July 27, 2007, Weifang Yilida changed its overall structure and set up Goer Acoustics Co., Ltd. At this time, Goer Acoustics has focused on the research and development and manufacturing of micro electroacoustic components and consumer electroacoustic products in the electroacoustic industry. , Its main products include miniature microphones, miniature speakers / receivers, Bluetooth products and portable audio products.

So far, GoerTek has been used in Samsung, HP, Cisco, LG, Panasonic, Siemens, NEC, Foxconn, Flextronics, Acer, Asus, Lenovo, Kyocera, ZTE, Plantronics, Harman, Logitech, etc. External customer resources.

"Consumer electronic products are upgrading faster and faster, and downstream customers' products generally have strict time-to-market schedules. Therefore, the delivery time requirements of suppliers are very strict. Flexible mass production capabilities with flexible adjustment characteristics have become consumer electronic components. Leading the core competitive advantages of manufacturers, and the vertical integration of the industrial chain are important ways to enhance the competitiveness of enterprises. "With the increase of downstream customers, GoerTek's demand for expansion of production lines has become stronger.

In 2012, GoerTek conducted a non-public fundraising in 2012, raising 2.381 billion yuan from 10 specific investors and raising a net amount of 2.321 billion yuan. According to the current agreement, the funds will be used for five projects including the expansion project of high-fidelity stereo earbud audio products. The other four projects are: the expansion project of micro electro-acoustic devices and modules, and the expansion of smart TV accessories. Production projects, expansion projects for household video game accessories, expansion projects for R & D centers, etc.

For Goer Acoustics, if these five projects are successfully completed, it will further strengthen the company's leading position in the miniature electro-acoustic components industry. At the same time, it can take advantage of the company's existing technology, process advantages and major customer advantages to expand logically. Related business areas such as smart TVs and home video game accessories.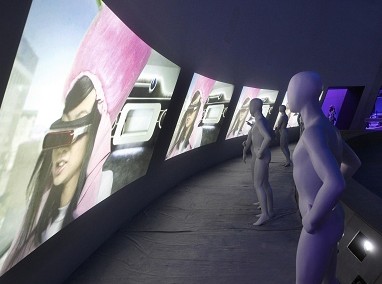 Samsung, SONY support

GoerTek's performance stabilized

At present, the biggest challenge facing GoerTek comes from the fluctuation of orders from international customers.

Since 2012, the European debt crisis has continued to spread, the U.S. economic rebound has weakened, and the growth of emerging economies has slowed. This has led to a weakening of consumers 'willingness to buy, consumer electronics-related industries have also been sluggish, and GoerTek 's performance has been directly affected.

The company's performance is therefore affected to a certain extent. Although the growth rate of GoerTek's net profit in 2012 still reached 72.1%, compared with the growth rate of 91% in 2011, GoerTek's 2012 was significantly affected by the global economic weakness.

In the first quarter of 2013, the growth rate of net profit began to stabilize. In the first three months, the net profit attributable to shareholders of listed companies totaled 190 million yuan, an increase of 66.08% over the same period last year.

"It can be seen that Apple 's lower order has limited adverse impact on the company, and the revenue contribution of Samsung, SONY and other customers is rapidly increasing. We expect that Apple 's new product supply chain orders will be gradually mass-produced from the June period, and the volume will be concentrated in the third quarter. The components have not changed much, "said Mao Ping, an analyst at UBS Securities.

Mao Ping analysis believes that GoerTek has the ability to cut into the R & D and design of smart watches and smart glasses for major international customers. It is expected that in 2014, it will be able to obtain components and even OEM orders for the whole machine. In addition, it is expected that the vehicle-mounted intelligent interactive terminal around the voice-activated visualization is expected to be marketed, which will become an important opportunity point for GoerTek in the field of automotive electronics.
Round LED Module, Warm White Module, Round Ceiling Light Module, Round Light Modules

Shenzhen Dianjiang Engineering Co. LTD , https://www.isourceled.com