Third Prize of Zhongzhao Lighting Engineering Design Award - Chongqing Wanda Le Méridien Hotel Project

I. Basic information of the project

Project Name: Chongqing Wanda Le Méridien Hotel Project

Reporting unit: Zhaoheng Lighting Design (Beijing) Co., Ltd.

Chief designer: Shi Hengzhao

Design team: Lang Feng

Second, the project brief

Le Méridien Chongqing is located in Jiangnan Avenue, Nan'an District, Chongqing. The hotel's design reflects the modernity and style of the city, while also incorporating local culture and character. The hotel has a variety of rooms and suites, spacious and bright, with a simple and elegant style. The hotel's restaurant serves creative local, regional and international cuisine, created by the most skilled chefs. The Lobby Bar serves delicious signature cocktails in a relaxed and relaxing environment, freeing guests from busy sightseeing tours and business schedules. Leisure facilities at the hotel's health club and indoor pool are complete. At the same time, the hotel has meeting rooms and function rooms, which is an ideal place for guests to hold various events.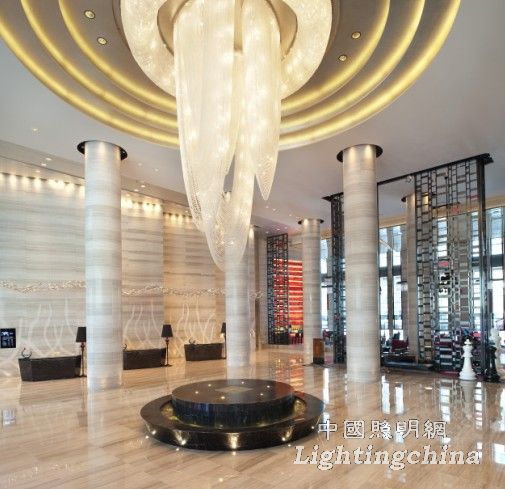 Third, the project detailed route

1. Innovations in lighting design concepts and methods:

The lighting design of Le Méridien Chongqing is focused on the hotel positioning of Le Méridien Management: Since its inception in 1972, Le Méridien has been globally unique, original and artistic, architectural, lifestyle, lifestyle, music and film. Known for its passion, Amy has become synonymous with the "art" of the world's hotels and is known for its elegance, sophistication, grandeur and new ideas. How to create a hotel atmosphere with individual art through lighting, and become a new exploration journey of design tasks. The lobby's sensory experience: creating a refreshing and forget-made experience for the guests.
Entering the lobby during the day, the eyes suddenly open and magnificent. Considering the excessive visual excess of the human eye from the outside to the indoor, the dimming of the indoor light and the sunlight outside the window is carried out. When the day and night alternate, with the candlelight atmosphere of Emmett, the lighting circuit is dimmed through the dimming system as a whole. Let people feel another romance and warmth. The large crystal lamp in the middle is unique in design, which distinguishes the traditional hanging method and becomes the core of the lighting art in the lobby. The upper and lower wall washers emphasize the reception desk background and attract guests' vision.