Recently, Samsung has performed frequent actions on its own tizen operating system. It first updated the relevant firmware of the smart TV, and began to promote Tizen mobile phones in the mid-to-low-end market. The original application store is also currently supported by two countries. Expanded to 182 countries, including the United States, the United Kingdom, and China. It can be said that Samsung is also fighting for the Tizen operating system.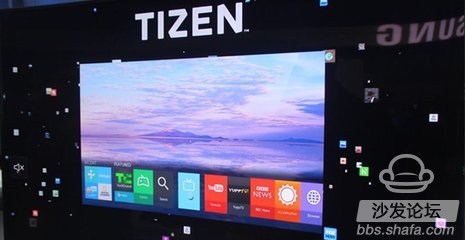 In fact, the market's response to this operating system is not strong. Huawei, Lenovo and other top-ranking vendors have publicly stated that they will not support the system and there are few related smart devices. For the operating system, this has undoubtedly been sentenced to death. This and Samsung's huge amount of investment each year formed a situation in which the high level of investment is not a very cost-effective operation, but Samsung sees this as a strategic loss. Analysts believe that Samsung's move is to knock open the "smart hardware" vault. The ideal is very full, the reality is very edgy, and Tizen's own inadequacies together create the dilemma faced by this operating system:

The lack of brand appeal, Samsung can not push the product

For the promotion of a control system, it is important to have a sufficient number of users. The most common method used by vendors to win over users is to provide a revolutionary hardware and a brand-new system to allow users to experience the use of hardware while cultivating the use of viscosity. When IOS and Android were promoted, they all used this method. When the iPhone was launched, it immediately hit the world with its touch interface. IOS also took the opportunity to become the "Taishan Beidou" intelligent control system; at the beginning of Android, there were also keyboards and The touch screen is escorted by the HTC G1 phone.

Samsung's killer is a huge product layout and a good marketing strategy. By launching multiple products in each segment, the maximum value of a single market segment is achieved. The business model of "sea tactics" is understandable, but it is not conducive to the introduction of a "bump-level" intelligent hardware capable of carrying fire control systems. The Geely series and the note series mobile phones are very successful. Apart from these two models, there are no products that are impressive. The previous smart watches were even more responsive to the market. Therefore, using hardware to drive the development of the software is very difficult for Samsung. Moreover, Samsung's profit in fiscal year 2014 has shrunk by 30%. The Group also shifts its business focus to core business such as upstream hardware manufacturing and Geshi series, and it is even more concerned about the non-core business of intelligent hardware.

Application is not mature, developer support is not as expected

The Tizen system is not very mature compared to those mature control systems in the market. At the 2014 MWC, the head of Samsung's dynamic department admitted that Samsung would also need to optimize many aspects to make it mature enough. One year later, the project did not show significant progress. Previously, Samsung has created more than 6,000 applications for the Tizen system by hosting application writing contests. However, compared with Android, iOS, and more than 1 million APPs, even Samsung has a huge gap compared to WP's 245,000 applications.

Developers obviously prefer the ecology of Android or iOS, and there are occasional stories where developers are struggling to get rich overnight, allowing developers to see hope, even though everyone knows the probability that such a good thing will hit their heads. not tall. However, the number of users of Android and iOS devices is large enough to make everything possible. Based on this alone, Tizen is still "a long way to go." The current status quo is that basic applications including Facebook and WhatsApp are still missing in the Tizen system's application store. Even Samsung's own S-Voice voice recognition tools, chat on-demand Chat On, music service Milk, security platform Knox, and so on, are all absent, which can not help people pinpoint the future of Tizen.

There is no "little partner" but can only be a "small system".

Vertical integration is an effective way to promote smart hardware. Unfortunately, Tizen is currently playing its own state. Small companies are not eligible to play with the big Samsung, big companies do not see Tizen. Huawei's Yu Chengdong said: "We did not plan to use the Tizen system. Once we had a team that studied Tizen, but I dismissed the team. We feel that Tizen has no chance of success. Even Windows Phone is difficult to succeed. "The lack of an industry alliance has made Tizen more isolated in smart hardware games.

At the same time as Samsung's struggle with beasts, Chinese Internet companies represented by BAT are catching up. After Baidu released Duwear, Tencent's TOS+ strategy made the watch an important part. Ali's YunOS webpage also quietly launched a concept map of smart watch products. In addition to the back-end development of smart hardware, Tmall and JD.com use channel advantages to gather a large number of smart hardware vendors and build a leading intelligent hardware ecosystem. Some people say that "the Chinese market has won the world," and now it seems that Samsung has lost the Chinese market opportunities.

There is not much time left by the market for Tizen. Samsung will also have to make a lot of efforts in terms of products, ecology, and marketing. If you don't catch up now, the Bada system that died will be Tizen's tomorrow.
This content is copyrighted exclusively by SofaNet. Welcome manufacturers to further exchanges and cooperation with us to create more in-depth product reports.

Smart TV box recommended to install sofa butler, download address: http://app.shafa.com/

Sofa Net is an Internet technology company specializing in smart TVs and boxes. It owns popular products such as sofa butlers, sofa tables, and sofa forums. It has been committed to providing high quality application resources for smart TV and TV box users and active community exchanges. And authoritative evaluation of smart TV products.




24V Dc Controller,48V Dc Controller,Dual Channel Controller,Dual Channel Dc Controller

Jinan Keya Electron Science And Technology Co., Ltd. , https://www.keyaservo.com