On May 14, 2015, the 11th China (Shenzhen) International Cultural Industry Expo (hereinafter referred to as "CIIF") was grandly opened in Shenzhen Convention and Exhibition Center. In the Hunan Pavilion with the characteristics of "interconnection, integration, and innovation", Mango TV, the vanguard of media convergence for Hunan Broadcasting and TV, brought a new upgrade to the entire platform and made its debut. On the morning of the 15th, the "Medium Media Integration and Development Key Project Promotion Conference" was held in the Narcissus Hall of the Shenzhen Convention and Exhibition Center. Mango TV Internet TV and the big hardware manufacturer, Kaibor, achieved in-depth strategic cooperation. The powerful and joint launch of the Internet TV set-top box - "Mango Moonlight treasure".

At the meeting, Xu Yousheng, Member of the Standing Committee of Hunan Provincial Party Committee and Minister of Publicity, Lv Huanbin, Director of Hunan Radio and Television, and Nie Mei, Deputy Director of the Hunan Television Broadcasting Station, Cheng Hongrong, General Manager of Mango TV Internet TV, and Mr. Mai Tian, ​​Chairman of Kaiboer, attended the mango TV Kaiboer New Product. Conference.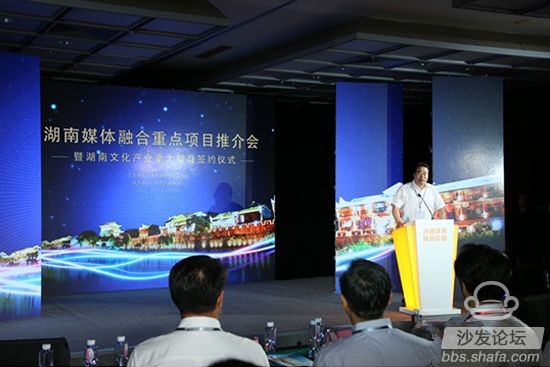 Hunan media integration key project promotion meeting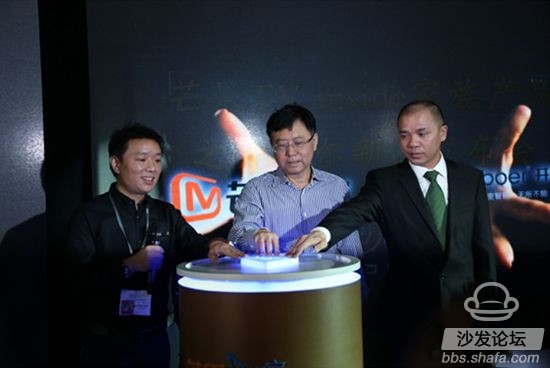 Kaibol Launch Launch Ceremony

Mango TV inside family products show magic T stage show Add new members "Mango Moonlight"

As one of the country's 7 content + broadcast and control dual license holders, Mango TV Internet TV has developed in-depth cooperation with more than 50 hardware and software brands. Mango TV Internet TV is favored by users both in terms of content and services. And praise, the market share of the forefront. At the conference of key projects, the box products of Mango TV Internet TV were opened with a full-scale technology T-Taiwan show, including models such as "Mango Ice", "Mango Tower" and "Mango 嗨Q". The twenty-something boxes appeared in turns, and the close-up magic show of the Magician Deng Man's live performance added a cool atmosphere to the conference. The "Mango TV inside" family has attracted a lot of attention.

As the focus of this conference, Mango TV Internet TV and new box "Kan Mengguang Moonlight" jointly launched by KBA, a veteran box manufacturer specializing in smart entertainment, made their debut. This is the first time Mango TV and KIBER have expanded their brand new strategic brands. The appearance of the product. It is reported that the two sides will also cooperate to launch a series of other mango boxes, and the best-selling family of mango TV inside will grow stronger.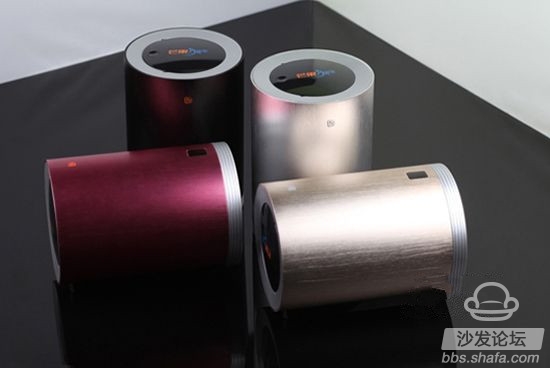 New Mango Moonlight

Mango TV joins hands to open up a giant set-top box in Boron

At the meeting, Cheng Hongrong, general manager of Internet TV of Mango TV, and Mr. McCale, chairman of Kaiboer, delivered speeches on the new product cooperation. Cheng Hongrong stated that the core competitiveness of Mango TV Internet TV has always been a good user experience. Mango TV and Kaiboer will build the "Mango Moonlight" by merging the most core resources, which will bring about promising changes to the user's family entertainment life. While building a future smart family life, Mango TV will explore with Kaiboer and let More users have seen good times with us. Mai Tian said that Mango Moonlight Box is the first eight-core box product jointly developed by Mango TV and Kaiboer. Mango Moonlight's set-top box brand will also make more advanced products in the future.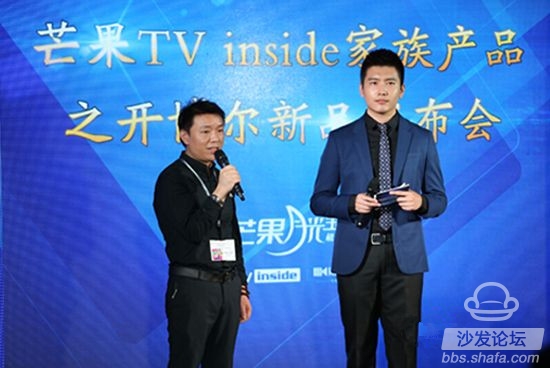 Mango TV Internet TV General Manager Cheng Hongrong

Afterwards, Lv Huanbin, the director of Hunan Radio and Television, started the new product release ceremony together with them. Pressing the power button of the giant set-top box model on the site, the set-top box startup screen and Mango TV startup appeared on the screen at the same time. It means that Mango TV Internet TV and Kaiboer will achieve cooperation and win-win. . With the win-win cooperation between software + hardware and content + products, Mango TV and Kaibor will certainly promote the upgrading of the OTT box industry and inject new vitality into the OTT industry.

Mango TV Debuts Hardware Bundled VIP Sales Strategy

Since the single-play strategy was launched in April of last year, the sales volume of Mango TV Internet TV boxes has steadily increased, and the number of active users has steadily increased, ranking the forefront of the industry. The Mango TV team joins hands with a well-known TV box manufacturer, Kai Boer, and both parties will further strengthen their deep strategic cooperation from content to products and from software to hardware. At the same time, in order to celebrate the successful launch of the first cooperation product, Mango TV joined hands with Kaibor to launch a sales strategy of hardware-bound VIP. From May 15th, users buy Mango TV

Inside the family product Mango Moonlight, not only can experience Mango TV Internet TV VIP service for free, but also participate in the "ultra-low-year card package" activities, enjoy the purchase of VIP service with low discount.
This content is copyrighted exclusively by SofaNet. Welcome manufacturers to further exchanges and cooperation with us to create more in-depth product reports.

Smart TV box recommended to install sofa butler, download address: http://app.shafa.com/

Sofa Net is an Internet technology company specializing in smart TVs and boxes. It owns popular products such as sofa butlers, sofa tables, and sofa forums. It has been committed to providing high quality application resources for smart TV and TV box users and active community exchanges. And authoritative evaluation of smart TV products.
Courtyard lights without solar power, just connect with the grid,suitable too for parks and landscape lighting. Their bright LED lights have a long, reliable life and can be easily installed in any location.They are inexpensive and available in a wide variety of colors and designs.can be customized by the height of the pole and the modeling.usually we made 3-3.5 meters high pole,with LED light lamps.we produce various kind of courtyard lights just as you customized.

Courtyard Light AC,Yard Lights AC,Garden Lights AC

Yangzhou Beyond Solar Energy Co.,Ltd. , https://www.ckbsolar.com