As the cost of LEDs continues to decline and energy efficiency continues to increase, the large-scale popularization of LED lighting is coming to the times. LED lighting has become the hottest topic in the industry. Because the design of LED lamps involves many technologies such as optics, thermals, and microelectronics, Usually LED designers pay more attention to the design factors of the appearance, heat dissipation and driving circuit of the luminaire, and ignore the selection of the

LED chip

.

At the 2011 Shanghai Shanghai Electronics Show International LED Innovation Forum, Zhou Lujun, Marketing Director of Philips Lumileds Asia, delivered a keynote speech entitled "Support for LED Technology Development in Lighting Applications". In this speech, Zhou Xuejun combined with Philips Lumileds LED products to share The view of the key parameters of the LED chip is believed to be very helpful for LED lighting designers.

Zhou Xuejun revealed that Philips Lumileds has already approved more than 1 billion high-power LED chips, and accumulated 15,000 hours of measured data, and another 700 million hours of test data accumulation. These accumulations are for LED lighting designers. It is an invaluable experience.

"As LED energy efficiency continues to increase and costs continue to decline, LED chips have begun to price wars. At this time, in addition to considering cost factors, we must consider some other key parameters, such as reliability indicators." Zhou Xuejun pointed out.

He believes that the three major indicators that constitute LED reliability should be:

1, lumen maintenance rate - no lumen maintenance rate, will lead to the same batch of LED lamps vary in brightness, so engineers should learn to see this indicator curve.

2, color stability, he prompted to obtain relevant information by consulting the manufacturer's LM-80 report.

3, to check the reliability of the supplier supply chain - if not delivered in time, will lead to your order to fly away!

In addition, he also pointed out that to examine the light quality of LEDs, the three elements of this light quality are consistency, no difference and color rendering, which is essential for stable and reliable LED lamps.

In addition, he revealed that there is a QR code on the back of Philips Lumileds' latest generation LUXEON 3 LED products. Check the QR code to get a lot of information about the chip, such as the date of manufacture, MOVCD information, etc., which also facilitates the LED. Maintenance of the luminaire. I don't know if this innovation will be emulated by other manufacturers?

The unique acicular radiator,360 degree dissipation small wind resistance. High heat dissipation efficiency ensuring that the LED chip can work for 50000 hours.

Color temperature 3000-6000K

Light≥90LM/W

Matching the 2.3.4 lane,tunnel and Landscape Lamp,floodlight dedicated lens.Ensure that intensity and uniformity.

Glare index Signification reduce the original LED Module size,removal of power supply problems.Low demands for application situation and installation personnel More suitable for the transformation of traditional lamps.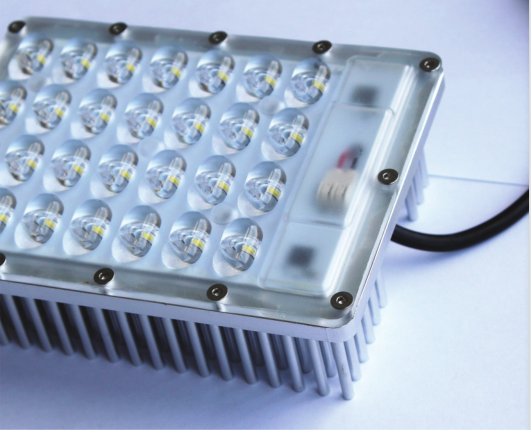 Technical parameters

Power :30W,30W,15W,15W

Structure size: 135×100×40 mm, 208×74×49 mm, 125×58×30mm, 380×40×25mm

Lens size: 135×100 mm, 186×64 mm, 125×58mm, 355×40mm

Input voltage: 220 V, 220 V ,220 V, 220 V

Input current: 0.132 A, 0.132 A ,0.123 A, 0.125 A

Luminous flux: 2760 LM ,2400 LM ,1230 LM ,1300 LM

Light effect: 92 LM/W 80 LM/W 82 LM/W 86 LM/W

Color temperature: 5000 K 5000 K 5000 K 5000 K

Power factor: 0.99 PF 0.98 PF 0.98 PF 0.99 PF

Working temperature: -40+50°C, -40+50°C, -40+50°C ,-40+50°C




Led Module,Led Modules For Signs,Led Module Bulb,Led Modules For Signage

Jiangsu chengxu Electric Group Co., Ltd , http://www.satislighting.com