In order to promote the healthy development of China's LED lighting energy-saving industry, promote energy-saving emission reduction, improve the quality level of LED lighting products, and truly reflect its high efficiency and energy-saving characteristics, China Quality Certification Center (CQC) launched LED roads at the end of 2010/ Energy-saving certification for tunnel lighting products, LED downlights and reflective self-ballasted LED lights ("section" word mark certification), CQC mark certification for 50W or more self-ballasted LED lights for general lighting. In order to help the applicants to accurately grasp the relevant requirements of LED lighting product certification, and fully understand the certification work process and precautions, on March 17, CQC product certification five held the LED lighting products energy-saving certification technical specifications and certification rules publicity meeting.

The main contents of the conference include arranging the LED lighting product certification specifications newly introduced and implemented by LED, introducing the relevant LED lighting product certification rules, and inviting the authoritative testing organization engineers to accurately grasp the quality problems that are easy to appear in the LED lighting product testing. LED lighting product certification related requirements, a comprehensive understanding of LED lighting product certification process notes, so that certification companies successfully obtained the CQC method of various types of LED lighting product certification, Aladdin Lighting Network participated in the publicity session, for the interpretation of netizens LED lighting products energy-saving certification technical specifications and certification rules.

Yao Zhihui, deputy director of the National Semiconductor Light Source Product Quality Supervision and Inspection Center, said, "CQC holds the certification rules for LED lighting products, and will choose the first station in Dongguan, which is the care of the LED industry in Guangdong."

Energy-saving product certification is crucial to the development of enterprises. According to relevant national regulations, energy-saving products that are not certified cannot be included in government procurement. As a new product in the 21st century in China, LED lighting has developed rapidly. The energy-saving certification of LED lighting products plays an important and important role in regulating the market and promoting the continuous improvement of the industrial level. This publicity meeting can help enterprises master the LED product energy-saving certification specifications and certification rules as soon as possible.

Topic: Introduction to the National Energy Conservation and Emission Reduction Situation

Character: Chen Heping, Director of Product Certification, China Quality Certification Center

The LED lighting products energy-saving certification technical specifications and certification rules publicity meeting, has been organized since last year, the first station was selected in Dongguan, because Dongguan, Dongguan is a relatively concentrated area of ​​the LED industry, a large number of enterprises. Secondly, there are many enterprises applying for CQC certification throughout Dongguan. During the application process, many problems that need to be explained are also found. It is also expected that the company will gain something through this publicity meeting.

As we all know, LED lighting is the third revolution after incandescent bulbs and energy-saving lamps, with huge innovation space and market prospects. In the late 11th and 12th Five-Year Period, the country listed the LED industry as a key support industry and invested in human and material resources.

In China, lighting power accounts for 13% of total electricity consumption, and general lighting has huge energy-saving space. LED lighting has started in general lighting, but it is still in the pilot phase. Many industry experts have said that the development of LED lighting is much faster than expected. There have been many successful cases in various places, and a good experience and demonstration projects have been accumulated. In November 2010, the three ministries and commissions of the National Development and Reform Commission, the Ministry of Housing and Urban-Rural Development, and the Ministry of Communications jointly opened tenders for demonstration projects such as LED downlights, tunnel lights, and street lamps. This is also a good support and guidance for the development of LED lighting. .

LED lighting does have a lot of room for development, but it is a new type of industry, and it has encountered a lot of troubles when entering the market. Many phenomena have reflected the disorderly competition of the industry, and the quality of products has also been mixed, which has seriously affected the choice and confidence of the government and consumers. The market especially needs to quote various standards and procedures. Therefore, scientific testing methods are established to conduct quality evaluation and energy conservation certification. It is of great significance to promote the development of LED.

According to the current development level of the LED lighting industry and the relevant national policies, CQC selected high-performance functional LED energy-saving certifications such as parking lot lighting and tunnel lighting. The technical specifications drafted in November last year have been officially approved, and energy-saving certification for these three types of products has been carried out.

MR16 7w DIM led Spot Light (sometimes used as an interface, called MR16 or GU5.3) is a kind from a number of manufacturers to develop standard halogen reflector lamps. Today MR16 type LED lamp can also be seen.

MR16 7w DIM Led Spot Light are often used in place of standard compact fluorescent or incandescent bulb applications, including residential lighting and retail lighting.
MR16 lamp was originally designed for slide projectors.

MR16 7w DIM led Spot Light are suitable for a variety of applications, require a low to moderate-intensity directional lighting, such as track lighting, recessed ceiling lights, table lamps, chandeliers, lamps, landscape lighting, retail display lighting and bicycle headlights.

Folding properties
MR16 7w DIM led Spot Light/MR16 spot light is a name number, where "MR" represent multiple reflector (Multifaceted Reflector). 16 is the length of the diameter of the representative of the former, the number of unit length of multiples, the provisions of 8 units of 1 inch. In MR16 example, the first diameter is 16 units long, 2 inches in diameter before that 2x2.54cm = 5.08cm, diameter of about 5 cm long.




Glass lamp cup, high long life, reliable, halogen bulb brightness, cheap.
MR16 7w DIM led Spot Light fatal flaw is: large power consumption, heat lamp great.
There cartridge Friends (flashlight enthusiast) because of cheap, high brightness, good floodlight, which was converted into a flashlight, good results.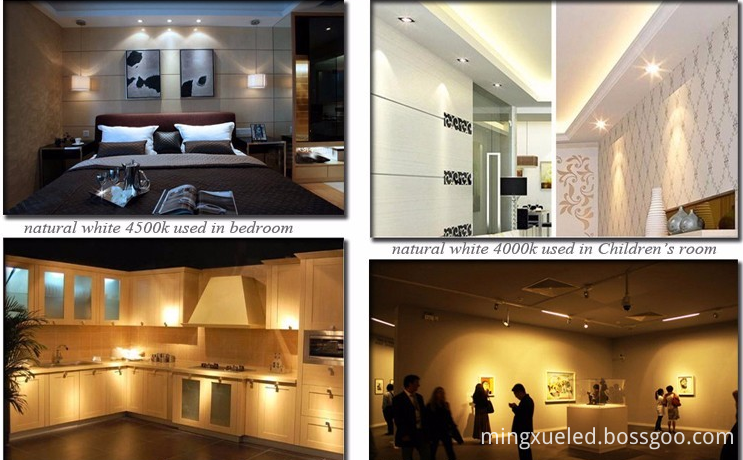 Currently such a well-known manufacturer of light cup of GE common NVC, Philips, Osram.

Mingxue Optoelectronics Co.,Ltd. has apply the I S O 9 0 0 1: 2 0 0 8 international quality management system certificate, For MR16 7w DIM led Spot Light we apply the CE, RoHS and SAA certificate for our led lighting product.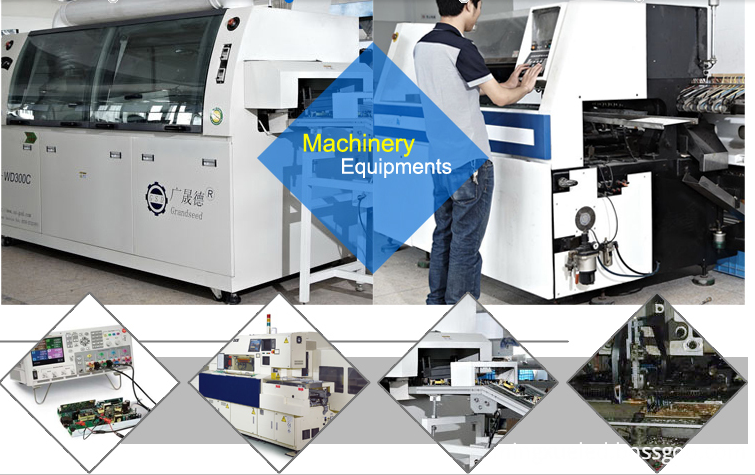 MR16 7w DIM led Spot Light

Mr16 7W Dim Spot Light,Cob Mr16 7W Dim Spot Light,White Mr16 7W Dim Spot Light,Ce Mr16 7W Dim Spot Light

Shenzhen Mingxue Optoelectronics CO.,Ltd , http://www.led-lamp-china.com