Black Crystal [VR Super Classroom] takes actual teaching needs as the source and teachers as the core to realize the integration of teaching and research. It truly solves the current teaching difficulties and difficulties, and creates a truly enhanced teaching effect that can stimulate children's imagination space and interest in learning. classroom】!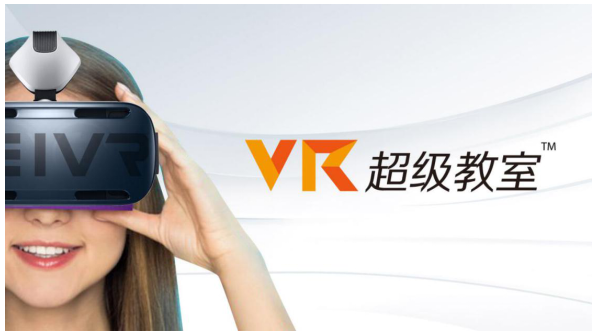 [VR Super Classroom] Really Resolve Heavy and Difficult Problems in Classroom Teaching


Compared to other VR education companies in China, Black Crystal Technology can trace the origin of VR education content and keep it in touch. Black Crystal Technology combined with front-line teacher resources to form a teaching and research group, and formed a systematic teaching and research method of knowledge extraction, difficulty analysis, script compilation, VR technology presentation, classroom field testing, and program optimization iteration, and also made [VR Super Classroom] solution More suitable for practical teaching applications!

First, knowledge from the frontline teacher

"Resolving practical teaching difficulties" is the core of VR education. At the beginning of development, VR Super Classroom has formed a teaching and research group together with backbone teachers and teaching and research institutions of all disciplines to jointly develop courses. The teachers selected by the front line according to the K12 syllabus, according to the actual teaching experience, feedback knowledge in the teaching process. These knowledge points are abstract and incomprehensible. In the course of teaching, despite the use of a large number of texts, pictures, and videos, students cannot fully understand. The selected knowledge difficulties will use VR technology to construct immersive space scenes to present realistic experiences that will make students immersed in the environment and easier to understand.

Second, difficult to resolve

After refining the difficult points of knowledge, it is difficult for the first-line backbone teachers to sort out and analyze.

Third, the script editing

Based on the knowledge of the teacher's refinement, the script is compiled by a special course planner.

Fourth, VR technology presented

According to planner's plan, technicians start modeling, make special effects, and make use of VR technology.

course.

V. Classroom test

The completed VR course will be submitted to the teacher for review. The teacher will bring it to the classroom to conduct field tests and record the student's class efficiency and feedback.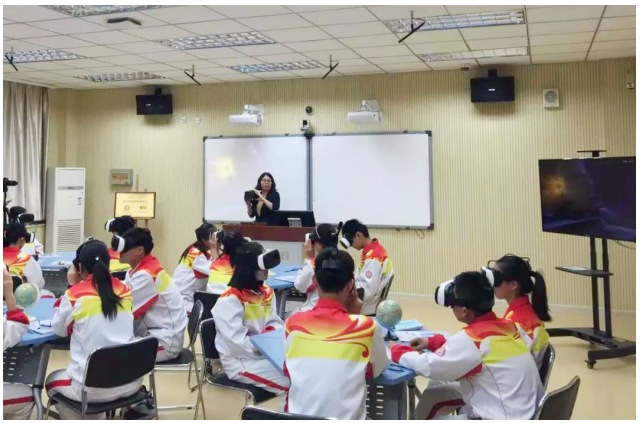 Sixth, program optimization iteration

According to teacher feedback, optimize and create a complete VR course.

7. Upload Super Class Cloud Platform

A complete course of VR courseware was taken by the teacher to the classroom for further field testing. Feedback teaching results, upload the Super Class cloud platform without errors.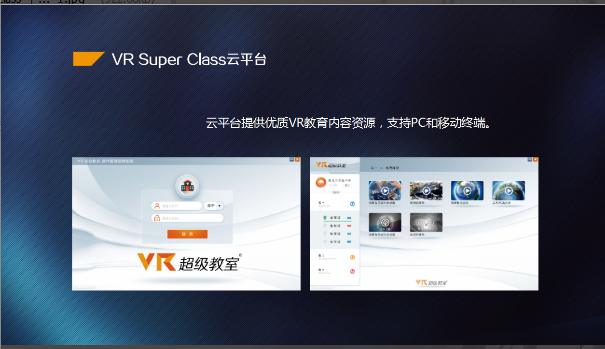 [VR Super Classroom] is rapidly developing

Compared to some domestic development companies, taking the 3D modelling charge and developing several lessons is known as the VR education company, and Black Crystal [VR Super Classroom] appears to be low-key and mature. At present, there are more than 100 technical development teams in the VR Super Classroom, integrated with first-line teaching and research, and targeted at the pace of new development courses in more than ten days a week. The development courses for elementary, middle, and high schools have reached nearly one hundred.

[VR Super Classroom] is the VR education product with the most complete domestic curriculum system and the highest level of landing. The content of K12 teaching system has fully met most of the domestic teaching needs.

Black crystal official website:

Cooperation hotline

Fashionable, powerful and portable battery clip Mini Fan: This portable mini fan is a ideal design for office work or home study.

Strong wind and no noise: The mini usb fan uses a brushless DC motor to provide strong wind while quiet, energy-saving and stable operation.

With USB cable: USB port rechargeable, powered by lithium polymer battery, our mini usb fan comes with usb cable which can be charged with computer, power bank , mobile power and other devices.

This portable clip mini fan is very convenient. With small size and light weight, you can put it or clip it where you want. 360° vertical and horizontal rotation, it is also better for baby stroller, car backseat or anywhere that need cool air.

Small Clip On Fan,Clip On Desk Fan,Clip On Oscillating Fan,Battery Operated Clip On Fan

SHENZHEN HONK ELECTRONIC CO., LTD , https://www.honktech.com