If you are in a remote place and cannot listen to FM radio, you can use a metal wire to extend the radio antenna to increase the strength of the radio signal. The video output uses a standard shielded video cable, and the audio output is output from the terminal using a standard speaker cable. The first audio/video output recommends the speaker and TV in the room where the audio/video switch is located, so that the intelligent remote controller can directly operate the first audio/video without pointing the address at the audio/video switch.

The auxiliary socket can be connected to the power of the audio equipment (such as a DVD player). When any one of the audio works, the auxiliary socket will output AC220V power to ensure the automatic power supply of the audio equipment; when all the audio is not output, the auxiliary socket is delayed. 32s automatically shuts off. The bus interfaces COM1, COM2 can all be connected to the bus demultiplexer and then be extended to switches or directly connected to the system bus. If there are only 4 channels of audio/video output, it can only correspond to the 1-4 output terminals of the audio/video. The audio/video switch is usually placed in a TV room in the living room (or entertainment room), and it can be located in close proximity to various audio/video sources (DVD players/VCD players/CD players). Audio/video switch 220y power input must be connected to ground, which can effectively avoid interference. The insurance tube specification is AC220V SA.

1. Speaker, speaker cable, audio/video cable

Audio and video signal transmission lines connected between audio/video exchanges and other equipment should adopt finished high-quality oxygen-free copper OFC video cables with gold-plated plugs, with different lengths such as Im, 1.5m, and 2m. The audio signal connection between the audio output of the audio/video switch and the wall junction box is connected to the terminal block using an oxygen-free copper OFC speaker cable. High-quality oxygen-free copper OFC video is also used for speaker cables, speakers, and audio/video signal transmission lines that require wall cladding.

2 speaker installation

The audio/video switch integrates a high-fidelity amplifier array and is designed for constant-impedance power amplification. The design of the external speaker impedance is a minimum of 4Ω, a maximum of 8Ω (advocated), and a rated power of 15W (based on the AC220V condition of the mains). Actually, according to The difference in local utility power, the maximum power output range of each amplifier is between 15-20W.

In order to better show the sound effects, the author suggests the following.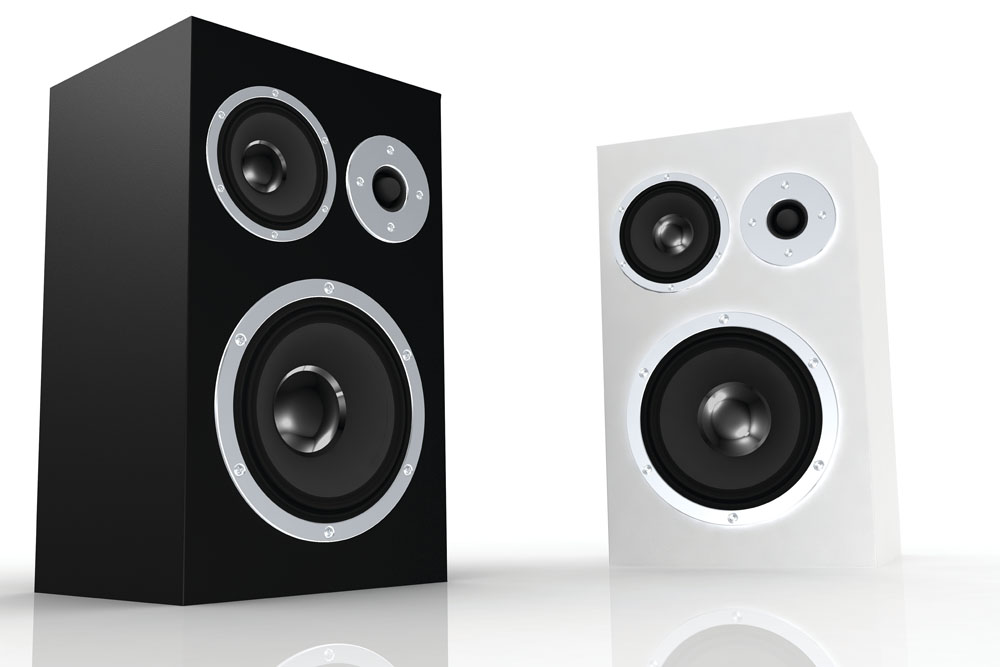 (1) For small-sized residences, where the length of the buried wall is not long, a speaker with a rated power of 20 W and an impedance of 8 Ω may be selected; the selection of an Ω speaker is not recommended, and an excessively low output impedance facilitates successful increase of the heat load.

(2) For large-sized residences, sound-frequency shipboard switches may be located in rooms or in rooms not far away from each other. Speakers with a rated power of 20 W and an impedance of 8 Ω may be selected: other distant rooms, in order to reduce line impedance Impact, speakers can choose the rated power of 20W, impedance 4Ω speaker. Of course, if you consider that two speakers should be connected in parallel for each channel, the impedance of the selected box should not be less than 8 ohms (up to two 8 ohm speakers in each channel).

(3) The audio/video switch integrated high-fidelity power amplifier array is designed for constant-resistance power amplification, and the constant-voltage power amplifier cannot be used directly. For accidentally bought a fixed-pressure ceiling speaker or constant-pressure wooden wall-mounted speaker, need to be modified according to the following principles: Many ceiling speakers are designed with fixed-voltage input terminals and fixed resistance input terminals, select the resistance when the wiring input terminals can be fixed; For a fixed-voltage speaker without a fixed resistance input terminal, remove the isolation transformer first, and then connect the amplifier line directly to the speaker.

Tip: The ceiling speaker is suitable for beautiful decoration, but due to its thin thickness and small sound cavity, it is not suitable for enjoying high-fidelity music.

3. Speaker cable installation

For each channel of the audio/video switch, when the maximum output power is reached, the current peak value can reach 2A. In order to reduce the power loss caused by the line impedance and the impact on the sound quality, customers should consider purchasing oxygen-free copper with good quality in the long-term ( ) FC speaker cable (commonly known as gold and silver wire), the thicker the better the wire diameter (of course, a thicker wire diameter speaker wire will cause greater difficulties in the decoration of the wiring).

Plug-in Piece Sensor

Feyvan Electronics designs and manufactures NTC temperature sensors, probes, and cable assemblies with excellent long-term stability, high accuracy and short response time in high-temperature sensing applications such as automotive, home appliance and industrial use from -40℃ to +250℃.

With more than 15 years of NTC thermistors and sensor probes production experiences, Feyvan electronics provide various choices for a wide range of applications and are available in custom engineered probe package configurations for a variety of mounting and connectivity options with low costs.




Plug in Sensor,Sensor Coffee Maker,Sensor Coffee Machines,Automotive Sensors

Feyvan Electronics Technology Co., Ltd. , https://www.fv-cable-assembly.com