With the deep integration of technological innovation and the financial industry, the payment industry has developed rapidly. Bank payment processing has been changed. Consumers can access banking services at any time and anywhere, accessing the Internet, reducing bank costs, speeding up business processing and facilitating customers. In recent years, especially the rapid development of mobile Internet, mobile financial business has affected people's work and life unprecedentedly. According to statistics, in the first half of 2016, mobile payment was 11.7 billion, a year-on-year increase of 220%, and the payment amount was 81 trillion yuan, a year-on-year increase of 22%.

Create a secure mobile payment environment Huawei enhances the controllability of independent property rights

However, due to the virtualization of the Internet, the mobilization of payment services, and the diversification of participating entities, the payment business is facing rapid development challenges as well as many security risks. The telecommunication network fraud methods are emerging one after another, which further increases the difficulty of payment risk prevention and control. It has caused harm to people's property safety and has become a serious social problem.

President Xi and the State Council have put forward the requirements for achieving "autonomous and controllable information security in the financial sector." The central bank is also actively promoting the development of digital inclusive finance, and always put safety first, so that the people enjoy the convenience while ensuring the security of their financial assets.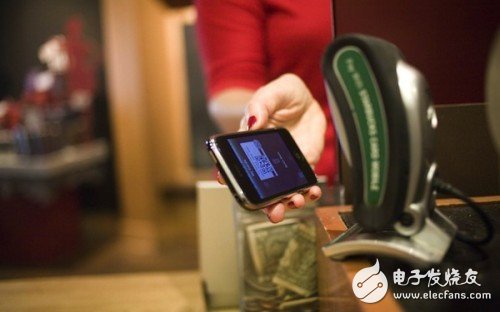 Powerful intellectual property rights can be controlled

In order to ensure the independent control of information security in the financial sector and create a full mobile payment environment for people, Huawei is focusing on the improvement of intellectual property rights.

Under the current international competition pattern, it is very important to control the independence of intellectual property rights. If this is not done, it will be subject to people. Ren Zhengfei, chairman of the board of directors of Huawei, once said: "Protecting intellectual property rights must become a common proposition of human society. Only by protecting intellectual property rights will there be original inventions, and there will be deep investment in innovation and motivation and enthusiasm for innovation. There is no originality. It is impossible for a country to achieve a big industry. Even if it succeeds, it will not be stable like the building repaired in the desert."


In order to completely solve the problem of insufficient mobile payment security, Huawei first proposed the inSE security solution, integrated the security chip into the processor, and released the self-developed Kirin 960 chip in October this year, which puts the core technology and intellectual property. They are in their own hands. Kirin 960 is the world's first 16nm advanced process integrated inSE mobile phone SoC chip. Compared with software security solutions and other separate chip security solutions, Kirin 960's inSE security solution uses SoC-level security design and software algorithms to ensure safe processing performance. The general security chip is more than 4 times, providing dual protection of soft and hard. It not only has software security defense capability, but also can prevent attacks from the physical level. It has higher security and fundamentally guarantees mobile phone security.


Technical ability to control independently

The ability to control technology independently is meant to have a research team of sufficient scale to truly master the technology. It is required that technology cannot stay in the sample or test phase, but should be converted into large-scale products and services. The latest 5.0 version of Huawei EMUI provides the latest solutions for payment and communication security.


Payment security

In order to prevent the invasion of virus Trojans and ensure the security of user property funds, Huawei has launched a payment protection center to provide comprehensive security for mobile banking, Alipay and other payment applications.

Falsely - In order to prevent hackers from using fraudulent payment applications (such as fake Alipay) for fraud, the Payment Protection Center provides a payment application area in the Huawei application market. The applications in the area have undergone rigorous automatic and manual security audits to ensure the source. Reliable and credible; at the same time, for the payment application of third-party sources, the Payment Protection Center will conduct a genuine test on it, and also ensure its security.

Can't get in - In order to prevent malicious calls from viruses or Trojans, the Payment Protection Center provides a secure isolation environment to protect the payment application. When all external applications call or start the payment application, the payment protection center will The mobile phone performs a full range of payment environment risk detection, such as whether it is rooted, whether a malicious WIFI is connected, etc., and supports quick repair to ensure the security of the operating environment.

Can't see - the application of the payment protection center uses the safe input method to input the password when paying, ensuring that it is not connected to the network, not recording user input, preventing the virus Trojan from taking screenshots, and ensuring the security of payment interaction.

Can not take away - SMS verification code is stored in an independent, isolated database, third-party applications can not read, to ensure the security of SMS verification code.

Also mentioned is Huawei Pay, which is the current convenient payment method for the highest secure payment level.

Huawei Pay provides a convenient and secure payment method to achieve true hardware-level financial security payment through an end-to-end security solution. All Huawei mobile phones using the Kirin 960 chip will support this capability. Supported by Huawei's all-terminal NFC solution, sensitive information is written in the security chip to achieve true hardware-level security, and through the central bank and UnionPay security certification (mobile financial technology service certification, UnionPay card payment application software security certification) . In addition, Token technology is used to pass the payment mark instead of the real card number during the transaction process to avoid the risk of the card number being stolen; to apply the TEE trusted operating environment to protect the payment security. Huawei Pay can also implement a one-finger screen fast payment, no need to connect to the Internet, no need to open the app, or even unlock the phone, close to the flash POS, verify the fingerprint to complete the payment.

As of August 31, 2016, there were 26 Huawei Pay Cooperative Banks, including large state-owned commercial banks, national joint-stock commercial banks, city commercial banks, and foreign banks in China. In the future, more banks will gradually access.
 

2. Communication security

Some criminals use fake base station equipment to send SMS spoofed as an operator, financial institution or even 110 to SMS fraud, advertising, or illegally obtain user information and data through phishing websites. I believe most users who use mobile phones receive it. Over. Simply relying on the independent prevention of consumers and the technical means of operators can not effectively attack pseudo base stations.

Huawei's Kirin chip defends the pseudo base station from the user's pain point. Huawei is also the world's first mobile phone manufacturer to support the active defense of pseudo base stations from the bottom of the chip. The Kirin 960 adopts the anti-counterfeit base station technology based on the communication baseband processor, and can discriminate the base station to be relocated by the communication protocol stack, refuse to park the pseudo base station, cut off the fraudulent short message that the pseudo base station may bring from the source, and protect the security of the user communication connection. Kirin chip has implemented chip-level anti-counterfeiting base station technology since the previous generation. Up to now, it has blocked more than 100 million attacks on pseudo base stations.


Help the central bank to establish a unified financial technology standard

In general, domestically produced products and services are easier to comply with autonomously controllable requirements. Therefore, it is very necessary to consider the implementation of domestic substitution to achieve self-controllable requirements.


In October 2016, the Bank Card Testing Center was based on the "JR/T 0098.2-2012 China Financial Mobile Payment Testing Specification Part 2: Security Chips", "JR/T 0098.5-2012 China Financial Mobile Payment Testing Specification Part 5: Security Unit (SE) Embedded Software Security and UnionPay Chip Security Specification Q/CUP 040-2011 implement security testing of the Huawei Kirin Kirin 960 chip. The results show that the Huawei-based Kirin 960 mobile SoC chip based onSE security solution meets the above normative standards and achieves a financial security level. Kirin 960 took the lead in obtaining the dual security certification of the central bank and UnionPay, and is the world's first mobile phone chip to achieve financial-grade security. This means that the mobile phone equipped with the Kirin 960 has the same security level as the UnionPay IC Card / Second Generation U Shield, fully supporting the UnionPay cloud flash payment service, remote card payment, biometrics, digital currency and mobile digital certificates, etc. Mobile financial security products allow users to obtain secure, convenient and efficient financial services, and enjoy the security and convenience of mobile payment.

We must not only see the present, but also focus on the future. In promoting relevant technology development and promoting industrial upgrading, Huawei hopes to help the central bank establish a unified financial technology standard.

Huawei is cooperating with commercial banks such as China Construction Bank and China Financial Certification Center (CFCA) to promote the industrial application of hardware digital certificates. Huawei is committed to establishing an open and unified mobile financial security technology solution to ensure the security of mobile financial transactions, help the central bank to regulate and promote the healthy development of the mobile financial market environment, promote China's financial technology standards to the world faster, and support China's financial technology standards and The national "One Belt, One Road" national strategy enables domestic and overseas people to use China's financial services safely and conveniently.


Plastic Door Lock,Rice Cooker Imd Products,Household Imd Products,Class Imd Products

Dongguan Nanhuang Industry Co., Ltd , https://www.soushine-nanhuang.com