The potential applications of smart homes are undoubtedly the Internet of Things, intelligent control systems, robots, artificial intelligence, and as a computer brand, the news of the release of robots, so that everyone is curious, recently ASUS released the first smart partner Zenbo, and officially announced 2017 In the year, the smart home industry market will be cultivated, and the home life of wisdom will be announced to all Taiwanese families.

Redesigned robots or ASUS's first battle for the smart home market, ASUS Chairman Shi Chongxi said: "Since the first day of ASUS's decision to invest in robotics research and development, we have always hoped that every family in Taiwan will need to create and like it. The belief of smart robots, today, I am finally very happy and proud to introduce Zenbo to everyone."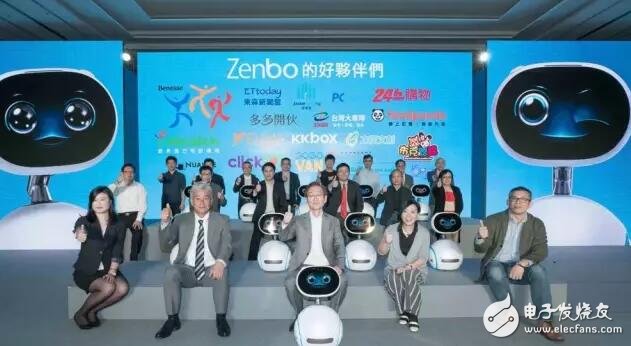 The appearance of ASUS Zenbo is very cute, a bit like the cute version of BB-8 and it is also rolling forward. The two big eyes on the head display panel are especially pitiful, the whole body is also clean white, quite sci-fi feeling, and Very small, only as tall as an adult's knee.

It supports voice commands, allowing users to order food, book transportation, shop online, and more. Adjusted and adapted to children, can tell stories to play games and even teach programming for young children.

Zenbo works like Amazon Echo and can receive voice commands, providing smart home control, smart home security, kitchen assistant, photo photography, online shopping, voice input password, login account, voiceprint encryption and more.

Zenbo is a close friend of Jiabao

In the design of Zenbo, ASUS makes full use of the high interactivity and sound and light effects brought by technology, and stimulates children's learning motivation in a way full of fun and games. Zenbo preloads a unique and unique interactive story, and the collaborating booksellers will also provide hundreds of story content to the Zenbo Mall for users to purchase and download. ASUS has exclusively cooperated with Japan's Beckson Group to integrate the well-known Qiaohu family into the Zenbo treasure bag. For example, in the interactive game of "Qiaohu Play", it includes singing and jumping, and character. The small-volume masters and other interactive applications that can inspire children to learn and balance development, let Zenbo and Qiaohu accompany their children to brush their teeth, dress, match, dine and clean the toilet, through Zenbo and Qiao Tiger's specially designed multimedia fun interaction simulates the real life experience and inspires children to learn common sense, mathematical logic and keen judgment. The more built-in "programming game" provides a lively and interesting graphical-oriented interactive interface, so that baby has been exposed to programming and thinking logical thinking since childhood, and is interested in the most important comprehensive competitiveness of the next generation. In addition, in the age of digital learning, there is also the company of Zenbo small book children! According to the research on user behavior done by Asus, thanks to the popularity of smart devices, the seniors gradually changed from "technical Muggles" to become a heavy use group of "network services". Through the intimate design of ASUS, Zenbo can Guide the elders to share their lives on Facebook, watch YouTube videos, shop online, and even book hospital registration procedures, so that the seniors can seamlessly connect to the most intriguing digital life.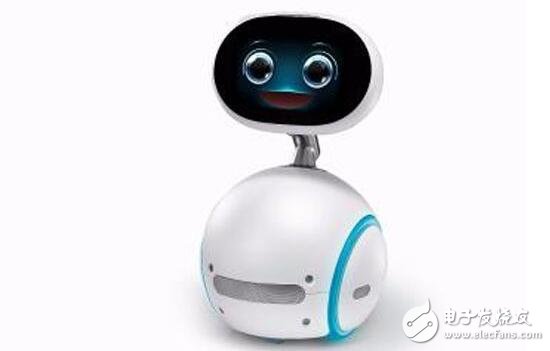 In order to enable Zenbo to be a smart little helper in a busy life, ASUS actively cooperates with various application partners to gradually expand Zenbo's service functions. Among them, the smart home security joint defense is closely related to the police department. The plan allows Zenbo to be incarcerated in small and small, and once the home is in critical condition, it can immediately notify the police through the video report function. In addition, Zenbo can also help users to deal with their home life, including: providing 24-hour voice reservation taxi service; recording users' online shopping habits, turning into a smart online shopping assistant, and actively promoting favorite category-related offers in the future. Let the message of good health not be missed; whether it is a beginner or a master shopper, Zenbo can also provide a variety of online recipes and cooking videos to easily capture the appetite of the whole family; just speak with Zenbo and immediately You can make an online reservation for "Housekeeping Cleansing Service" to easily restore a neat and clean home space. Another identity of Zenbo: Smart DJ, which can stream high-quality songs on the music platform, creating an atmosphere, music on demand is not a problem, bringing more touches to life!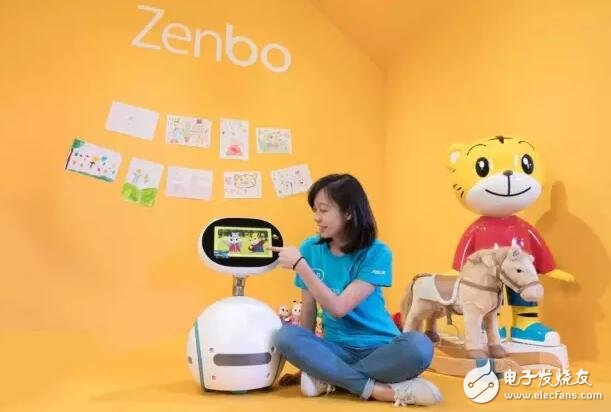 In addition to family and entertainment services, Zenbo is also the family's most intimate family manager, and there is no shortage of housekeeping skills to deal with "fair things." Uploading the chronic prescription card issued by the doctor, the medicine can be delivered to the home, eliminating the trouble of going out and waiting in line; when the emergency situation occurs, such as the ZenWatch3 series worn on the family, the fall injury, etc., the emergency contact can be in the first time. The remote remote Zenbo confirms the status with its built-in camera. Zenbo is a family photographer who records the life of his family. He can also upload photos and share the freshest expressions and moods with friends. Zenbo can also adjust the angle of the lens according to the user's face angle and expression. Video is easier and more natural. Voice prompts Zenbo weather information, and can instantly grasp the hot and cold weather; built-in infrared control secret small weapons, Zenbo has super powers, can control the TV, air-conditioning, and most 3C products in the home with a few simple steps. So many remote controls can be put away!

The Zenbo developer website and the developer forum have been launched in November this year. Chairman Shi Chongxi said, "We hope that everyone will join the "Zenbo Developer Program" to make Zenbo evolve faster, stronger and more powerful!" Zenbo In addition to providing the developer SDK, the developer program also provides graphical programming tools and story editors, allowing developers to get started quickly. The Zenbo Forum is a forum for developers to exchange ideas and discussions. It has attracted more than a month. Many top developers have joined the program, including the early childhood education leader Kizpad, Little Newton, the nation's top universities and colleges, and the Jiaotong University Network Engineering Institute, which makes Zenbo smarter.

Zenbo "Standard Edition" (32G brain capacity) suggested price: NT$19,900, with 19 brilliant interactive stories, and a month's Qiaohu subscription package. Zenbo "luxury premium version" (128G super brain capacity) recommended price: NT$24,900, including Zenbo charging station (worth NT$3,990), with 19 brilliant interactive stories, and two months The Qiaohu subscription package.

Zhejiang Best Nail Industrial Co., Ltd. , https://www.beststaple.com