On March 20th, the 5th LED Industry Theme Summit Forum was successfully concluded at Dongli Lake Hotel in Dongli District, Tianjin. The forum was organized by domestic well-known industry research, media organization Gaogong LED and Tianjin Dongli District People's Government, Tianjin. The city's Science and Technology Committee co-hosted nearly 300 industry leaders from across the country to participate in the forum. Speakers include Zhang Youhui, Secretary of Tianjin Dongli District, Chen Yansheng, Chairman of China Lighting Association, and Guan Baiyu, Deputy Inspector of Electronic Information Department of Ministry of Industry and Information Technology. Senior executives from industry bodies and governments, as well as Tang Guoqing, general manager of CREE China Market, Dr. Zong Mingcheng, Director of Solid State Lighting Standardization, Philips Lighting Asia Pacific, Yang Lan, Senior Sales Manager of OSRAM, Sun Hui, GE Systems Engineering Manager, and other international giants. There are many representatives and investors of domestic LED business leaders. The forum attracted nearly 300 high-level representatives from 136 companies in the LED industry in 19 provinces, cities and regions across the country.

The topics of this forum cover the hot topics of current LED industry such as market opportunities, technology trends, and ten cities: semiconductor lighting technology and market forecast, LED street light technology, EMC and patent risks and countermeasures, LED market in 2010 Features and competitive factors, etc., including LED technology and all aspects of the market. Such as: semiconductor lighting technology, market status and prospects; LED lighting and standardization; EMC opportunities and risks; LED street lamp structure and system design; LED corporate financing, listing issues to pay attention to, etc., experts at each meeting, all aspects of the LED industry A thorough and in-depth discussion took place.

Suzhou Najing Liang Bingwen summarized the development of the LED lighting industry, analyzed the challenges faced by LED lighting, and told everyone where the LED lighting road is. Dr. Liang used the scientific development concept to point out the direction of China's LED industry, accelerate the establishment, testing and supervision of standards; establish professional talent training and training systems; establish professional job evaluation systems and procedures; establish a patent pool and market demand information platform, eager I am told that there are still many "soft" problems in the lighting industry that should be widely recognized.
Suzhou Najing Liang Bingwen

MOSO Programmable LED Driver has programmable output current and constant power design. It is a brilliant design with advanced technologies. One Programmable driver can deliver different output currents and voltage at same power. It's easy for the fixture design and flexible for varies of outdoor application.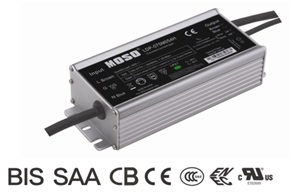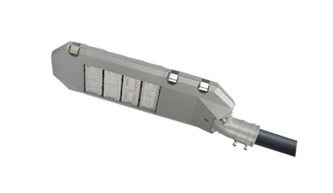 The Programmable Power Supply that operates in constant current model. Monitored by an infrared based programming device, the fully programmed drivers offer all dimming options (0-10V/PWM/Timing control/DALI) and a wide range of output current in a single driver, which deliver maximum flexibility with customized operating settings and intelligent control options for lighting manufacturers.

This Programmable LED Driver with varies of global safety certifications, including UL, CE, TUV, ENEC, CB, SAA, BIS, KC, etc compatible with the safety regulation for different countries.

The compact metal case and high efficiency enables the power supply to operating with high reliability, and extending product lifetime to at least 50,000 hours. Overall protection is provided against lightening surge, output over voltage, short circuit, and over temperature, to ensure low failure rate.

MOSO grants the product with 5 years global warranty. Customer can refer to Warranty policy, find the closest MOSO distributors or sales representatives, to get a local replacement in case of any failure.




Programmable LED Driver

Programmable LED Driver,DALI Programmable LED Driver,Programmable Dimmable LED Driver,Dimmable Programmable LED Driver

Moso Electronics , http://www.mosoleddriver.com