International Consumer Electronics Show, Las Vegas, January 5, 2016—LEDs are increasingly being used in automotive front lighting systems, pushing the projected demand for LED drivers in 2020 to 120 million units. LEDs are a common choice for headlights, daytime running lights, width lights, fog lights and turn signals with their power, cost and size advantages. Cypress Semiconductor Corporation (Nasdaq: CY) today introduced a new LED driver that enables a smaller and more cost-effective LED front lighting system. The unique feature of this automotive LED driver is its ability to drive a single LED at a switching frequency of 2.1-MHz, enabling a compact solution that uses small, inexpensive inductors to reduce the physical size of the system and reduce bill of materials (BOM).

This article refers to the address: http://

Kiyoe Nagaya, vice president of Cypress's Analog Division, said: "Like the traditional light bulbs, LEDs consume less power and are smaller in size, allowing automakers to flexibly create iconic lighting effects for their vehicles. Plass' LED drive solutions are highly competitive in the market, avoiding the use of large, expensive inductors to drive a single LED, raising the threshold for automotive front lighting systems."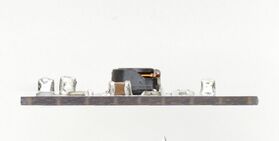 In addition, Cypress's new S6BL111A automotive LED driver supports an input voltage range of 4.5-42 V to accommodate a variety of extreme operating conditions, such as cold start (automatic engine causing excessive current during cold start) and load dump (engine) The battery is disconnected during operation and a surge voltage occurs when the alternator is powered). The S6BL111A is a single-channel 1A output LED driver that supports both analog and PWM dimming for fine brightness control. The driver's switching frequency can be set between 205kHz and 2.1MHz with an output current accuracy of +/- 2%. The drive also provides system safety features such as overcurrent and overvoltage protection to help protect the electrical system; in addition, it shields the annoying LED OPEN diagnostics during cold starts.

Cypress offers kits to help designers evaluate their automotive LED technology. The Automotive LED Driver Evaluation Kit (CYALKIT-L01, CYALKIT-L02) includes an S6BL111A driver, multiple automotive-grade peripheral components, multiple external pins for easy test point monitoring waveforms, and a PCB layout for auxiliary replacement and add-on components. .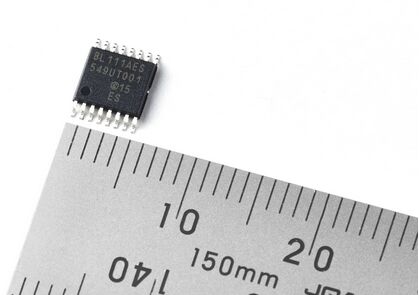 SMT Shaft And Spline







Original Smt Shaft

Smt Parts Power Supply

Smt Feeder Power Supply

Smt Power Supply

Power Supply

Smt Fuji Pulley

Original Smt Pulley

Smt Pulley

Smt Conveyor Belt Pulley

Smt Motors

Smt Juki Motors

Original Smt Motors

Holder For Smt Type

Smt Battery Holder

Smt Holder

Battery Holder

Filter For Smt Machine

High Quality Smt Filter

Smt Filter

Smt Machine Filter

Smt Tape Feeder Parts

Original Smt Feeder

Original Smt Cable

Smt Machine Cable

SMT Cable

Smt Belt

Smt Siemens Belt

Smt Juki Belt

Smt Conveyor Belt

Smt Camera

Smt Laser

Camera For Smt

Smt Siemens Camera

Smt Parts Plastic Rail

Smt Plastic Rail

Smt Juki Plastic Rail

Juki Plastic Rail

SMT Nozzle For Yamaha

Yamaha Nozzle

Nozzles For Yamaha Machine

Smt Yamaha Nozzle

Smt Siemens Nozzle



















Smt Shaft And Spline

Original Smt Shaft,Smt Shaft,Smt Spline,Original Smt Spline

Shenzhen Srisung Technology Co.,Limited , https://www.sr-smts.com