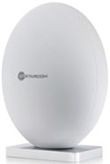 UT_1S_H8_SONY_ROOT_v1.1.6 official version

UT Egg 1S uses the H8 octocore processor, which achieves a score of 21,300 points, allowing it to defend the title of "eight-core performance monster". It also benefited from the PowerVR SGX544 image processing unit, thus gaining a PC-level game. Performance, whether it is a small game or large-scale 3D games are more than adequate.

Online UT Egg 1S is equipped with a popular mango TV, a large number of high-quality online movies, hit TV dramas, Hunan solo variety, blood animation, wonderful constantly look to see!

Join Sony's Image Engine ▏ Improve Display Quality ▏ Support DTS Sound Effect

The main functions of the BRAVIA ENGINE engine include four categories: image noise reduction and filtering; smoothing of dynamic images; enhancement of black levels and contrast; correction and deployment of color effects. The signals processed by the BRAVIA ENGINE engine have also been greatly improved in terms of color, contrast, and clarity. Therefore, details of the changes will be found in the movies and photos taken.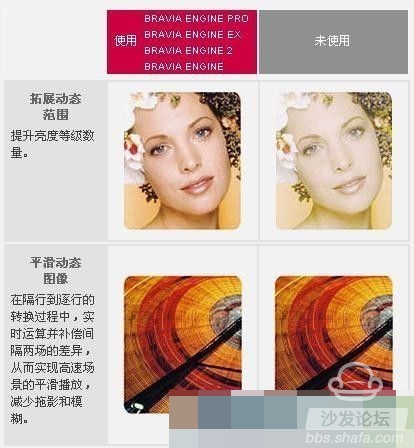 Firmware introduction:

This firmware is streamlined and optimized on the basis of the original official firmware. It uses the H8 system's latest system base package to repair the official firmware. It does not support source code, U disk display, software flashback and a series of problems. Join the revised version of XBMC, add a new generation of Sony image engine and sound patch, effectively improve the picture quality and sound effects. Add a key standby function (short press standby long press shutdown), optimize and replace part of the system architecture files, speed up the boot and software response speed.

Update log:

1. Globally streamline and optimize the system

2. Integrate a new generation of Sony imaging engine

3. Integrated Sony XLOUD Sound Patch

4. Fix the desktop resolution display problem

5. Repair cannot replace third-party desktop problems

6. Repair Sound Source Support DTS AC-3

7. Repair some software black screen flashback problem

8. Fix File Manager Hide Problems

9. Fix Blu-ray original disk easy to die

10. Fix Silent Movie Problems with Dolby Movies

11. Fix U disk read APK problem

12. Improve network time and speed

13. Accelerate XBMC Read and Exit Speed

14. Accelerate system startup and speed

15. Update and optimize system underlying files

16. Update video and video decoding library

17. Update system software

18. Optimize Third-Party Software Applications

19. Optimize WIFI signal connection

20. Replace System Music Player

21. Replace System Input Method

22. Enable USB debugging by default

23. Default Unknown Source Option

24. Turn on GPU rendering by default

25. Support Blu-ray ISO playback

26. Support Blu-ray Navigation (XBMC)

27. Support 4K, H.265 playback

28. Support AirPlay Audio Projection

29. Support remote control management

30. Support Network Neighborhood

31. Support NFS sharing

32. Add Modified XBMC

33. Disabling OTA auto upgrade

34. Get ROOT privilege

35. Updates and Optimizations in Other Details

About SD card upgrades:

1. SD card upgrade is a very thorough upgrade method (will clear the original data), and solve the limitations of some U disk upgrades.

2. U disk upgrade, some pre-installed apk may fail to upgrade after upgrade, or some apk open error after upgrade (sd card upgrade will not)

3. When the box fails to enter the main interface, or when the box fails to boot, the U disk cannot be upgraded. At this time, the sd card can be used to upgrade (no restrictions).

4. When the system changes greatly, for example, when sdk is changed, some functions may be abnormal after the local upgrade (the sd card upgrade can be upgraded to the normal version).

Precautions:

1. The firmware package contains brush tools and tutorials. This firmware supports line brush and SD card brush.

2. After the first flash is completed, wait for the system to install the software before performing other operations.

3. To achieve DTS sounds, go to System Settings → Sound → Audio Passthrough.

4. Please restart the box after the system setup is complete.

Affirmation:

This firmware is purely personal production and pro-test, on the firmware any questions you are welcome to post comments or join the QQ group to discuss, reproduced or based on please indicate the source, thank you!

I am not responsible for any problems caused by the Brush! Brush risk, and brush and cherish! ! !


Firmware download address:

Link: http://pan.baidu.com/s/1sjmrYMx Password: b6mh

Quan Zhi H8 special modified xbmc download:

Link: http://pan.baidu.com/s/1sjL2YuT Password: qbn4

UT egg card brush tutorial: http://M5sT3g0jQhXqStd.html