Beijing, China, April 2, 2015 -RS Components (RS), a trading brand of Electrocomponents plc (LSE: ECM), a distributor of global engineers, recently announced the sale of two new low-cost RS brand video detector kits In order to allow cost-conscious engineers to easily obtain borescope / fiberscope products at a more competitive price.

With this inspection camera, engineers responsible for maintaining or repairing machines and buildings can conduct a detailed inspection of general conditions to find corrosion, leakage, damage, broken parts, blocked pipes, cable conditions or Regulations and other issues. The two devices are very durable and have been tested under normal operating temperature conditions of 0 ° C to 55 ° C, and have also been used for a short period of time under minus 20 ° C to 80 ° C. Tests have proved that these two devices have strong resistance to various chemicals and solvents (including engine oil, fuel and brake fluid).

The new basic detection camera TF3309H80 has a 640x480 high-resolution VGA display and is equipped with an 8 mm VGA camera probe, which can be inserted into areas that are difficult to reach to capture images. The probe has a wide viewing angle and 4x magnification. The probe also has a built-in LED lighting device and a high-sensitivity detector, which can capture a clear image even in low light conditions. Another detection camera, TF3319HLMX, has the same resolution and VGA probe as the TF3309H80, but adds the function of recording still images and videos.

Both inspection cameras can be equipped with 5.5 mm diameter camera probes, which can be inserted into small tubes or places where space is extremely restricted. The camera probe is connected to the host through an IP67-grade flexible tube (1.5 meters long), which can be inspected at a longer distance. The inspection camcorder is also equipped with a hook, magnet and mirror attachment combination.

"Our innovative series of inspection cameras have professional quality and extraordinary value. The first model of the product achieved record sales only nine months after its launch," said Ben Lawton, Director of RS Tools and Consumables : "We will continue to develop products of the same series and add other functional options on the basis of these two devices, thereby making the entire series more cost-effective.".

Introduction to RS Components

RS Components and Allied Electronics are both trade brands of Electrocomponents plc Group, a distributor serving global engineers. The Group's operating network spans 32 countries, serving more than one million customers through the Internet, product catalogs, and trade counters, distributing approximately 500,000 products, and delivering more than 44,000 orders on the same day. The products distributed by the group come from 2,500 mainstream suppliers, covering components including semiconductors, interconnections, passive and electromechanical, automation and control, test and measurement, tools and consumables.

Electrocomponents Group has been listed on the London Stock Exchange, and as of March 31, 2014, operating income was 1.27 billion pounds.

This is a WIFI+RF remote control Smart Socket. The main function is to use the mobile phone software to control the switch and timing of the socket through WIFI connection. Before using the device function, you need to configure the network first, that is, let the product connect to the Internet through WIFI. This WIFI can be a router or a mobile phone hotspot.
The RF function uses the TOUCH series transmitter with learning and remote control switching. A single remote control supports multiple SK504-WR.
RF transmitter learning pairing method: within 10S after power-on, press ON and then press OFF to pair. After pairing is successful, you can use the remote control to control.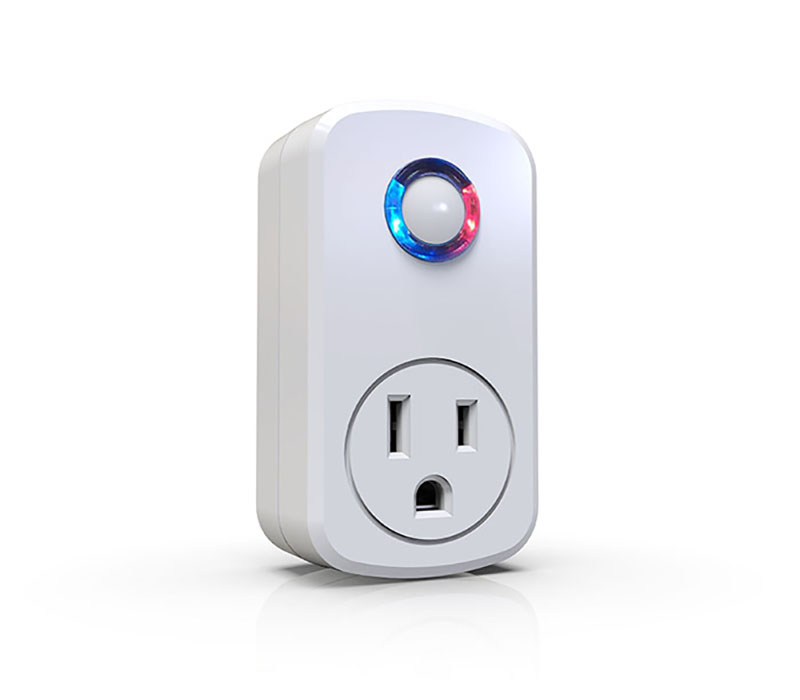 Smart Socket

Power Socket,Uk Standard Socket,Us Standard Socket,Smart Power Plug

Changxing Potek Electronics & Technology Co,. Ltd , https://www.cn-envirotech.com