Model NO.: WG96
Lamp Body Material: Aluminum
Lampshade Material: Aluminum
Certification: CE, RoHS
With Light Source: With Light Source
Bulb: Sst-90 LED(Max 2200 Lumens)
Color Temperature: 6000 K
Lens: 8mm Polycarbonate Board
Angle of Light Beam: 8° Hot Spot, 110° Periphery
Dimensions: 213.5mm (Length)* 78.0mm (Dia. of Head)
Specification: CE, RoHS
HS Code: 85131010
Waterproof Standard: IP68
Emitting Color: White
Application: Underwater 100 Meters Diving Flashlight
Voltage: 90V-260V
Model Item: Wg96 Dive Flashlight
Runtime: High (3.0h); Low(8.0h); Strobe (4.0h)
Reflector: Glossy Aluminum Reflector
Body Material: Durable Aircraft-Grade Aluminum
Battery: Rechargeable Li- Ion Battery Pack (18650 Battery*6
Trademark: ARCHON
Origin: Shenzhen of Guangdong
WG96 DIVE LIGHT PRODUCT SPECIFICATIONS:

Model: WG96(2,200lumens Dive Light)

Description: Multifunction Goodman-Handle Dive Lights

 

OPERATING MODES:

Switch :High> Llow> Strobe>off

 

LIGHTS SOURCE:

Bulb: SST-90 LED *1 (max 2200 Lumens);

Color temperature: 6500K (white light)

Reflector: glossy aluminum reflector;

Lens: 8mm Polycarbonate Board;

Angle of light beam: 8° hot spot,110° periphery,

 

BUILD:

Body material: Durable aircraft-grade aluminum;

Maximum operating depth: 100 meters deep

Surface treatment: Premium Type Ill hard-anodizing.

Waterproof: 100 meters underwater

Dimensions: 213.5mm (length)* 78.0mm (dia. Of head);

Weight: 1300 grams (with battery pack)

Underwater Weight: 640 grams (with battery pack)

Impact resistance: 1.

 

BATTERY:

Battery: Rechargeable Li-ion battery pack(18650 rechargeable Li- ion battery *6);

Battery Indicator Status: Green (100%-50%); Yellow (50%-30%); Red (30%-10%); Flashing Red (Below 10%)

Your unit will switch off when the battery level is below 5%.

Operation voltage: 9V to 13V;

Runtime: High (3.0h); Low(8.0h); Strobe (4.0h);

 

SAFETY FEATURES:

Battery over-discharging protection

Polarity reversing protection.
Model
Archon New Model WG96 Flashlight Rechargeable
 Bulb
SST-90 LED *1 (max 2200 Lumens)
 Color temperature
 6500 K (white light)
 Reflector
 8° hot spot,110° periphery
 Lens
 8mm Polycarbonate Board;
 Battery
 18650 rechargeable Li- ion battery *6;
 Battery Indicator
 100%-50%: Green; 50%-30%: Yellow; 30%-10%:
     Red; Below 10%: Red Flashing; Below 5%: switch off;
 Protection
Polarity reversing protection. 
Gas release valve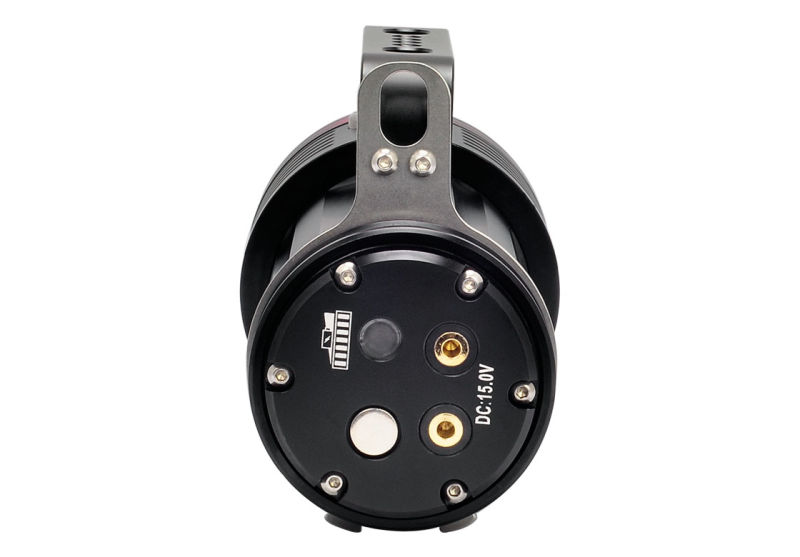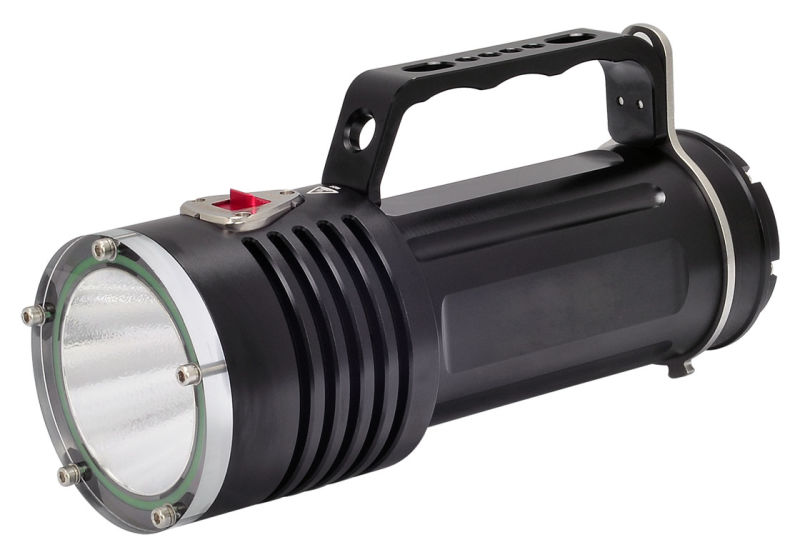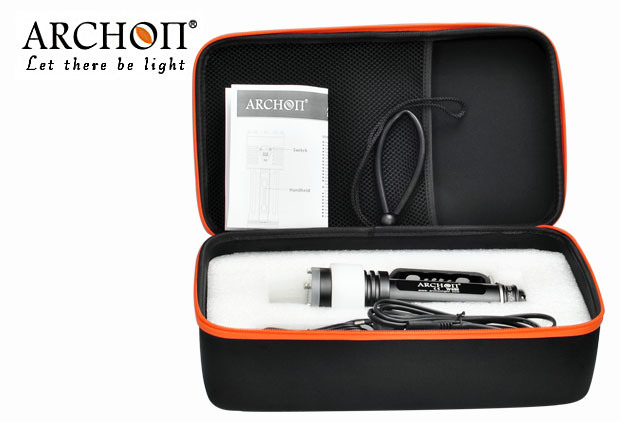 No Heatsink LED Flood Light,Warranty Outdoor LED Flood Light,LED Tunnel Flood Light

LED High Bay Light Co., Ltd. , http://www.nsfloodlight.com